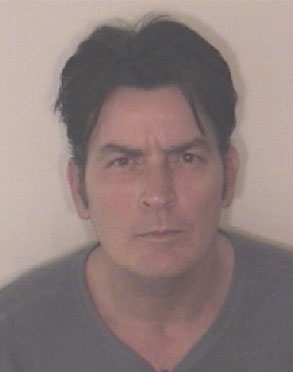 Aspen Police Department
Goodwill toward men? Charlie Sheen's got it. Goodwill toward women? As his unscheduled solo holiday plans have suggested, that's up for a little more debate.
And while we're all for innocent until proven guilty—or, as Sheen's rep would and has implored, "do not be mislead by appearance"—it certainly appears as though the highest-paid sitcom star around is less than adept at managing his personal life, particularly when it comes to his real-life leading ladies.
But don't take our word for it, take his well-worn rap sheet's: