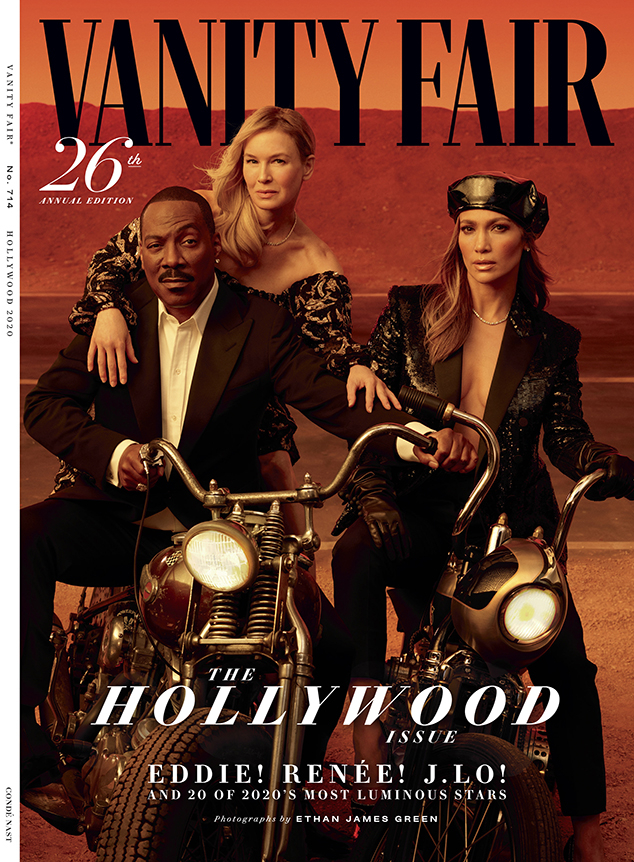 Ethan James Green/Vanity Fair
Bridget Jones hasn't written her last diary entry. Not if Renée Zellweger has anything to say about it.
In her interview for Vanity Fair's "The Hollywood Issue"—which also features Eddie Murphy, Jennifer Lopez, Florence Pugh, Laura Dern, Awkwafina, Taika Waititi and 16 other actors—the Oscar nominee confirmed she'd be willing to play Bridget Jones in another installment of the beloved franchise. But as she explained, it's not her call.
As the Chicago alum revealed, "It would be fun, yeah. I know people are coy. I'm not. I promise I'm not. I just don't know. I mean, that's a Helen [Fielding, the author] question, but I hope she would want to. I know she wrote a book, so maybe."
"I'm always the last to know," Zellweger continued. "They're already building sets, and they call me and say, 'What do you think?' It's fun. It's so much fun. Man, I'd love the experience of revisiting her. I love her. I just think she's so much fun. She's the best. Sure, if I got invited to do that, that sounds like fun."