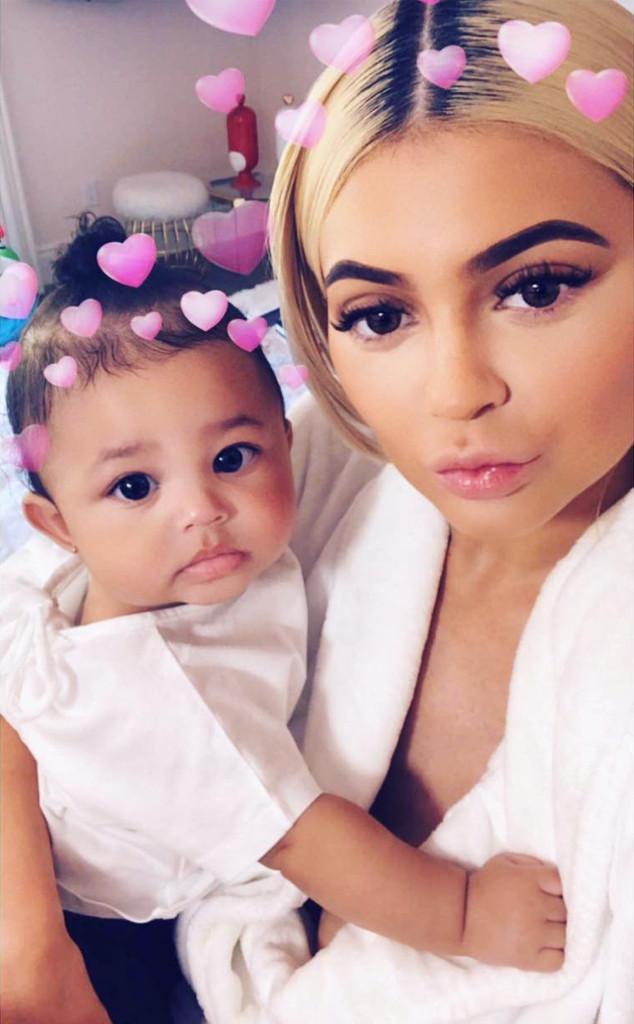 Kylie Jenner/Instagram
Lights, camera, snuggle!
Stormi Webster is a big fan of getting ready with mom Kylie Jenner. In her latest Instagram story, Kylie shared a video of herself getting pampered with foundation as Stormi stares into the camera. Kylie zooms in on her baby's hand gripping her now-blonde hair. "Holding onto my hair is the new thing," the cosmetics entrepreneur wrote.
Over the weekend, Kylie channeled big sis Kim Kardashian as she donned a neon green bikini while basking in the sun with Stormi. The 7-month-old baby wore a cream bathing suit with a straw hat to match.
In August, Kylie shared some beauty advice and what it means to her in a video published by Vogue Australia. "Beauty to me means being yourself. Beauty to me means Stormi," she said in the video.
The Life of Kylie star also spoke about important beauty moments in her life. "Creating life was one of the most beautiful moments of my life. It's hard to explain why. It's just when you've experienced it you understand," she said.