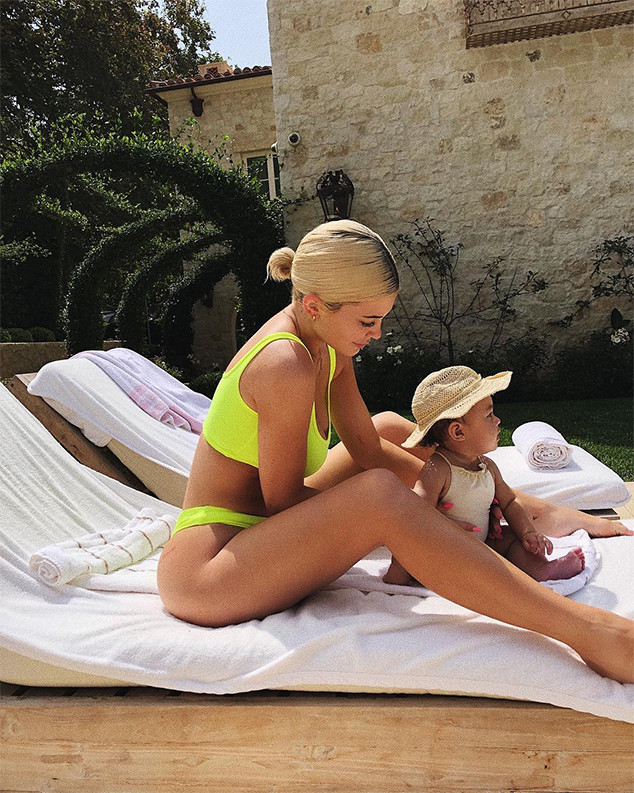 Instagram
Kylie Jenner is celebrating the last days of summer with her littlest love in style!
The 21-year-old Keeping Up With the Kardashians star posted on her Instagram page this weekend photos of her and her and Travis Scott's 7-month-old daughter Stormi Webster basking in the sun while sitting together on a lounge chair outside.
Kylie is wearing a neon green sporty bikini—the same color her sister Kim Kardashian showcased multiple times during a recent family trip to Miami—and watermelon-colored nail polish. Stormi is wearing a frilly, cream-colored one-piece swimsuit and straw hat.
In July, Kylie started working out for the first time since giving birth to her daughter, saying on YouTube, "I feel like I have like, fake abs right now. It's just like, genetics, but I want like, real abs. I know I can have like a super fit body and just for my health, like, I want to do this and I want to feel good."