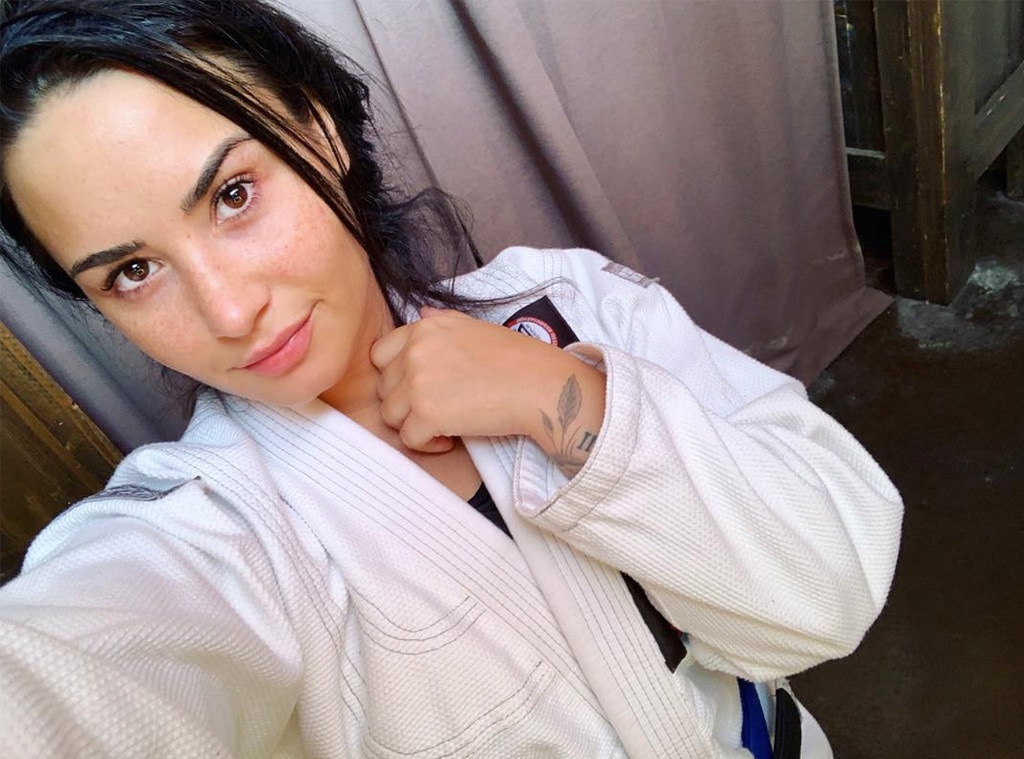 Instagram
Here's a reminder to the Internet: If you don't have anything nice to say, don't say anything at all.
Earlier this week, Demi Lovato took to Instagram and shared a photo from a recent workout class.
"Sweaty, messy jiu jitsu hair," she wrote to her followers. "#BJJ #BlueBelt #NeverGiveUp."
Sounds like a nice, normal social media post, right? Well as it turns out, some critics appear to be commenting on the singer's body and weight. Demi's sister saw the messages and couldn't help but speak out.
"Ya know what? Here's another thing I'm just saying to all the f--king tabloids out there right now calling my sister fat, go f--k yourself because she's the most beautiful, strong, amazing person that I've ever met in my entire life," Dallas Lovato shared in a video circulating on social media. "And everyone why are you making my sister's body the topic of your conversation, go f--k yourself."
She continued, "I'm sorry my sister is beautiful, she's alive and she's conquering a lot of really hard s--t… I'm just saying."
Watch:
Demi Lovato's Sister Gives Update on Her Rehab Progress
Ever since Demi left rehab, the "Cool for the Summer" singer has been focused on her recovery. While she's trying to keep a low profile in Los Angeles and on social media, the pop star has responded to followers and clarified a few headlines.
And despite a few negative posts, Demi has received an overwhelming amount of support from fans around the world.
"I've missed you so very much," Christina Aguilera wrote in the comments section of Demi's most recent post. "And we keep on tickin–till the end of time–I loooove youuuuu! Can't wait to continue to heave you by side now"
"Demi is doing great and is really receptive to the help that she is getting," a source previously shared with E! News. "Treatment has really changed her and she is looking forward to remaining sober and her new outlook on life."