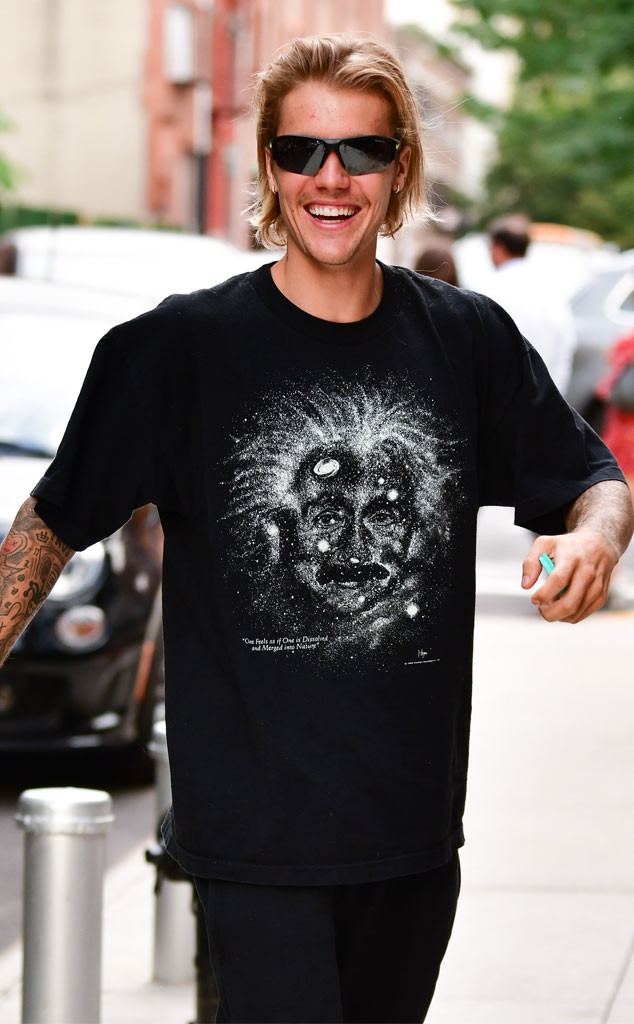 Photo by James Devaney/GC Images
Justin Bieber is making all our Christmas wishes come true.
It looks like the musician is set to release a project in the near future. He teased new music after a young and adorable fan expressed frustration over reports that Justin "quit" music.
In a video, the little girl's mom asked her why the "Baby" singer put his music plans on hold and in response she said, "Cause he was too tired doing it." 
However, her brother had a much different explanation. "He wanted to go to church more," the kid explained.
Despite the reports, Justin said it was quite the contrary. "Don't believe everything you read sweet little girl you will hear something from me sooner than you think," Justin shared on Instagram. 
Perhaps his newest work will reflect the happiness he feels as a newlywed. He and Hailey Baldwin spent their first Thanksgiving together as a married couple this year and boy did it bring joy to the new Mr. and Mrs. Bieber. 
In a heartfelt Instagram post, the 24-year-old artist thanked God for "showing" him how to be a loving husband. And while he said "every day is a learning process" in their marriage, one thing that seems to come naturally to them is showing some PDA. 
On Saturday, the newlyweds proudly gave each other a smooch while attending a hockey game in Canada. A small portion of their almost make-out sesh was caught on the kiss cam, but the camera's cut away to give them some, err, privacy. One commentator joked, "Calm down there, @justinbieber..."
Looks like these two won't be needing any mistletoe in their home this holiday season!