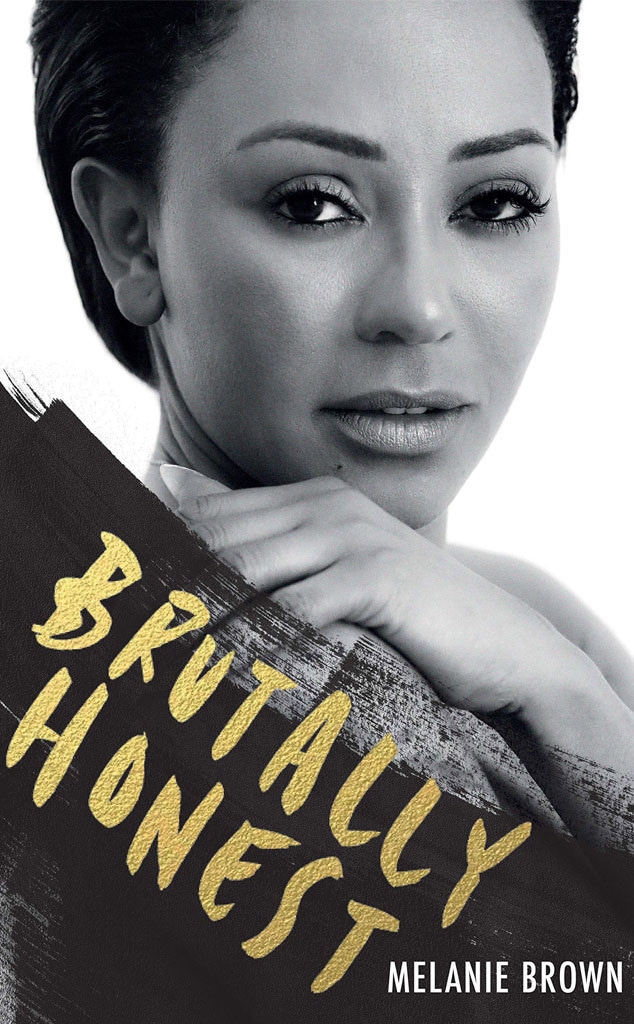 Quadrille Publishing
Mel B shares very personal details about her life in her new memoir, Brutally Honest.
In the book, the 43-year-old Spice Girls star opens up about everything from her suicide attempt at the age of 39 to drug use and how doing cocaine made her feel. She also details her divorce from Stephen Belafonte in the memoir, sharing stories about their tumultuous relationship.
Following the book's release on Tuesday, Mel took to Instagram to celebrate. "I'm sooooo excited and sooooo emotional and sooooo sooooo happy that my book is finally here wow!!!" Mel wrote in part. "This has taken 2 years of blood sweat and ALOT of tears to write AND 10 years of pain I am still trying to process."
Let's take a look at the most shocking stories from Mel's Brutally Honest memoir:
Mel Attempted Suicide At the Age of 39: In the beginning of the memoir, Mel writes about attempting suicide with a bottle of aspirin at her rented house in Kensington, London on Dec. 11, 2014. "As each pill goes into my mouth, I ask myself, 'Are you sure?' And I take another one," Mel writes. "Ten, twenty, fifty. A hundred. 'Are you sure?'"
"My life was a sham," she continues later. "Behind the glitter of fame, I felt emotionally battered, estranged from my family. I felt ugly and detested by the very man who once promised to love and protect me, my husband and manager, Stephen. A man who after ten years of marriage now had a library of sex tapes that could — as we both well knew — ruin my career and destroy my family."
After thinking about her daughters, Mel B knew she could "never, ever leave my girls."
"Looking back now, four years later, I know that overdose was a massive cry for help," Mel states in her book. "A primal scream from a broken woman."
2. She's "Not Proud of Taking Cocaine": "After years of clinging onto my soul and pretending everything was okay, in London I went into my freefall," Mel writes. "Coming back to the country I'd been born in made me see how messed up my life had become, how far away I was from everything I loved. I was so low that weeks into filming 'The X Factor' I'd started using cocaine to get me through the run of the show, to get me through living with Stephen, which felt like neurotic claustrophobia, and — for deeper, darker reasons — to get me through the emotional gridlock of being so geographically close to my family in Leeds and my Spice 'sisters' in London."
"On so many levels I felt myself sinking," Mel continues. "I'm not proud of taking cocaine, but I can't pretend it didn't help me to have a line of that white powder when I got up in the morning."
3. Prince Charles Wrote Geri Halliwell a Letter After She Left the Spice Girls: "Geri [Halliwell] told me years later that Prince Charles wrote her a letter saying the band would never be the same without her," Mel writes in the memoir. "More importantly for our management team, the share price of our record company, EMI, dropped by 10p as a direct result of Geri leaving the Spice Girls."
4. Eddie Murphy Is Now a "Huge Part" of Their Daughter Angel's Life: Mel and actor Eddie Murphy, who dated in 2006, share a daughter named Angel. Mel writes about Eddie in her book, stating, "I had been truly, madly, deeply in love with Eddie. Then, after planning our wedding and me getting pregnant (something I believed Eddie wanted very much), I had been spectacularly dumped after leaving him for a few days to think about our relationship."
"Eddie had remarked to a journalist that we were no longer together and had cast doubt on whether he was the father of our child (there was never any doubt in my mind, and Eddie is now a huge part of our daughter Angel's life)," Mel adds.
5. She Left Stephen With Only $936 in the Bank: "When I left Stephen, I walked away with nothing but $936 in a bank account (the only one I had access to) and suitcases full of clothes, books and toys," Mel writes. "I didn't care. I was happy. My kids were happy. I put on my music full blast (sorry to my neighbours) and danced around my house, which was decorated in a very over-the-top Versace style — not my style at all. But I was free. Finally, after ten years, I was free."
In an interview with DailyMailTV, Stephen has denied the allegations made by Mel in her memoir.
Brutally Honest is out now.