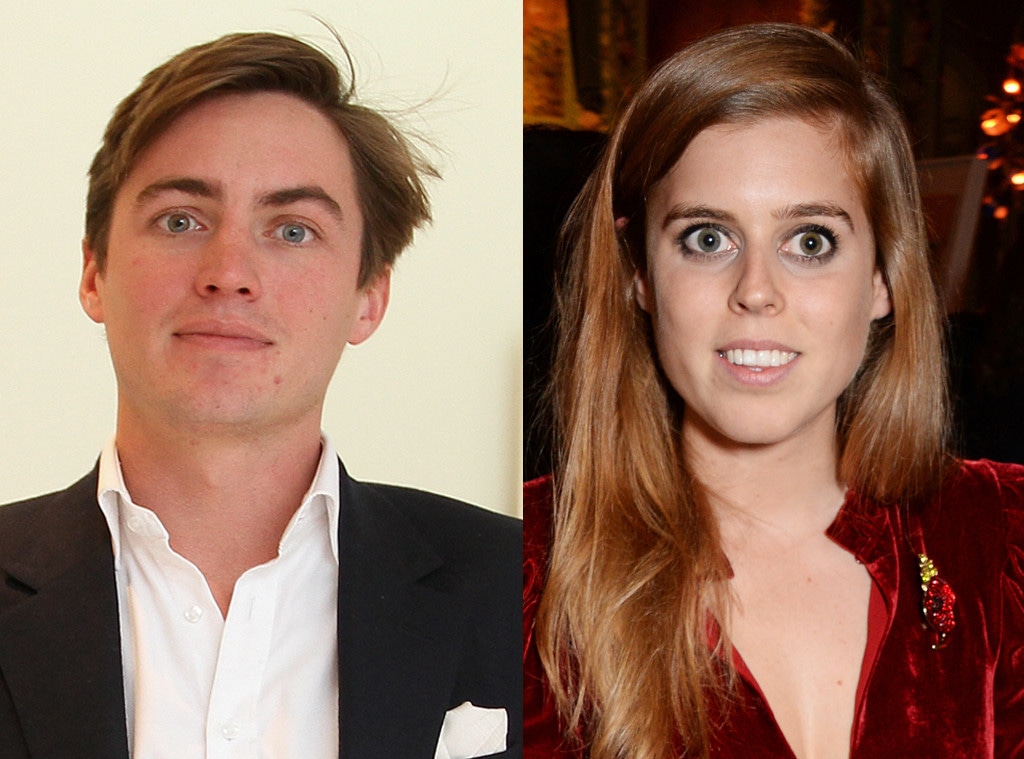 Peter Tarry/Shutterstock David M. Benett/Dave Benett/Getty Images
Love could possibly be in the air once again for the British royal family.
Just one month after Princess Eugenie's Oct. 12 gorgeous, fall-inspired wedding to Jack Brooksbank, word on the street is that Eugenie's big sister Princess Beatrice has a new beau in her life. According to Daily Mail, the 30-year-old royal has been seeing Edoardo Mapelli Mozzi for about two months. Mozzi also goes by the moniker Edo. A source told The Sun, "They hit it off instantly and have a real laugh together."
Princess Beatrice and the 34-year-old entrepreneur apparently have known each other for some time. People reported that their families have been acquainted for awhile, so there was no need for a "formal introduction" to Beatrice's parents Sarah Ferguson (Fergie) and Prince Andrew, Duke of York.
Both The Sun and Daily Mail report that Edo is divorced and has a young son named Wolfie.
Before we start checking availability at St. George's Chapel at Windsor Castle (where Meghan Markle and Prince Harry and Princess Eugenie and Jack tied the knot), it's time to learn a bit more about her rumored romantic interest.
1. He's a business owner: Edo founded Banda in 2007, which is a property search and development firm based in London. He still serves at the CEO of the company, which works internationally too. According to his company bio, "He has considerable experience in the acquisition and funding of complex residential developments and the creation of joint ventures with both UK and international partners."
Banda is also "one of the most sought after developers in London," his bio states. Edo is reportedly a multi-millionaire, which could be in large part thanks to his business ventures.
2. He founded a charity: Banda isn't his only business venture. Edo created Cricket Builds Hope, which teaches people in Rwanda how to play cricket. The site says, "CBH harnesses the power of sport to promote reconciliation and tackle deep-seated social issues like gender inequality through specially tailored sessions run by CBH's cricket coaching team."
A large part of CBH is centered around female empowerment, and coaches apparently "use the values of the game to teach women and girls about leadership."
Although Edo founded Cricket Builds Hope, it stemmed from an idea his stepfather, Christopher Shale, wanted to implement. Shale was a prominent lawmaker in Britain and was close with former Prime Minister David Cameron. According to The Guardian, Shale was found dead at the Glastonbury Festival due to natural causes. People reports Shale was friends with Beatrice's parents.
3. He's in Fergie's good social media graces: Edo follows Fergie on Twitter. While he also follows many real estate companies and lifestyle magazines, Fergie is one bigger names that he keeps on his social media radar. She also follows him back!
We can't wait to see where this royal romance goes next!