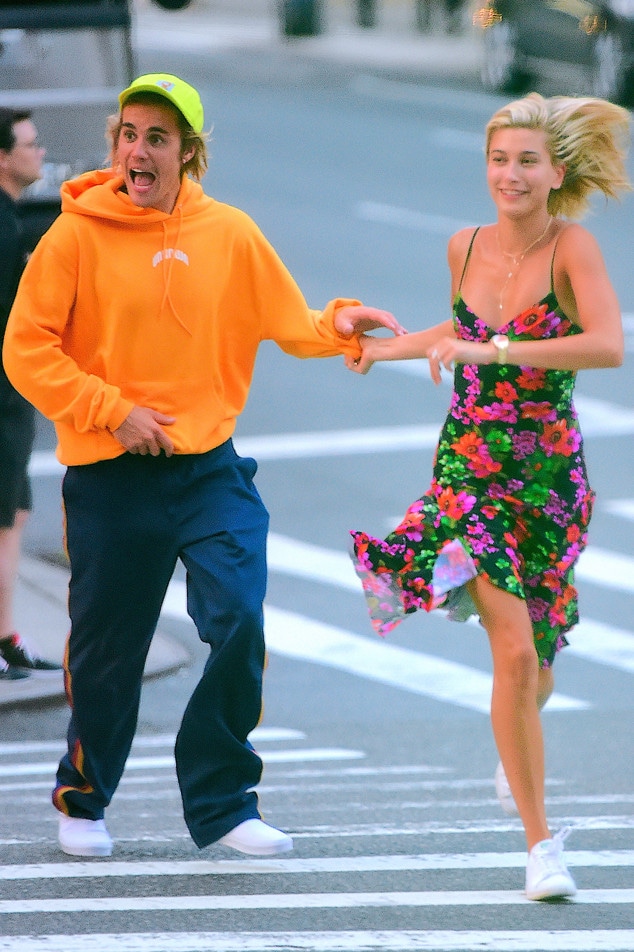 247PAPS.TV / SplashNews.com
Happy birthday, Hailey Baldwin!
On Thursday, the model turned 22 years old, and we're super excited to see what this year will bring for the blonde beauty...especially since this past one was such a whirlwind!
Earlier this year, E! News confirmed that she and Justin Bieber took their relationship to the next level and got engaged!
Not long after that, Stephen Baldwin's daughter showed off the massive engagement ring she received from her then-fiancé on the cover of Vogue Mexico.
The precious pair seemed to be moving quickly towards the altar, and even took part in a marriage ceremony at a New York City courthouse's marriage bureau in September, but Baldwin took to Twitter to clarify that she and the Canadian crooner hadn't gotten hitched just yet.
So, while we aren't sure if she officially became Mrs. Bieber that day, the birthday girl did trademark her married name last month. Exciting, right?
While we still aren't sure if the model and the pop star are legally married as of now, Baldwin took another big step recently and changed her Instagram handle from @haileybaldwin to @haileybieber ahead of her 22nd birthday, making her 21st year a pretty big one indeed.
The fashionista has seemed super happy ever since her relationship with Biebs really hit its stride and we don't blame her. Together these two are quite the power couple.
So, in honor of her birthday, we decided to revisit the happy moments she's shared with her beau this year. Plus, we rounded up their cutest photos together over the past few years as well for you to swoon over.
Let's celebrate Baldwin's big day by taking a trip down memory lane, and watching how her love with Bieber has unfolded, starting with their "just friends" stage at the very beginning!
We hope you have your "awws" ready for the gallery below, because these two lovebirds are so stinking cute you're going to need them.
Happy birthday, Hailey! We hope Bieber treats you like the birthday queen you are today!