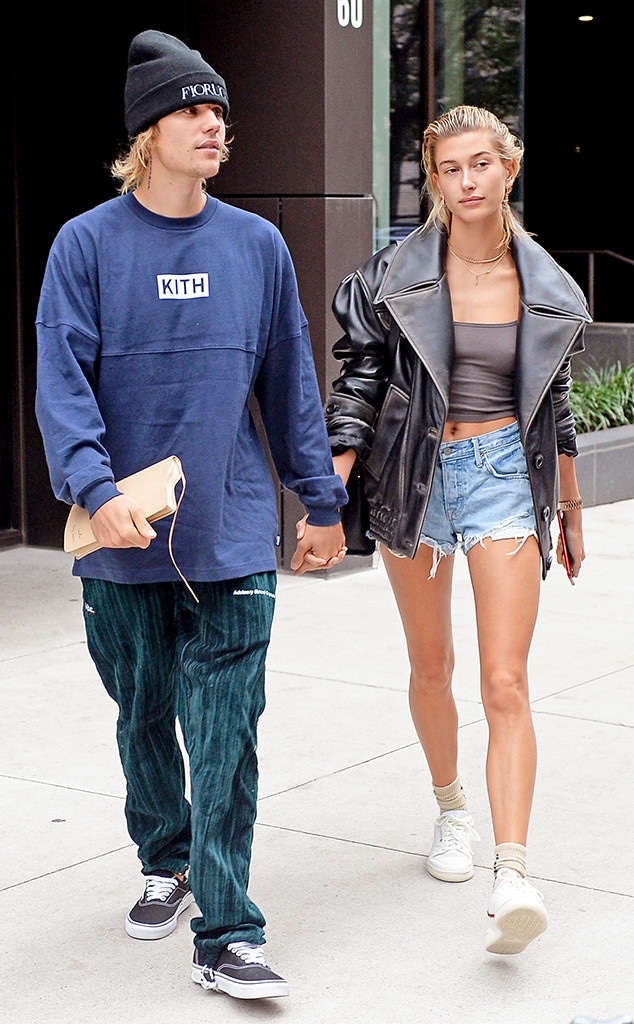 Splash News
Hailey Baldwin is planning for her future as Mrs. Justin Bieber.
The model staked her claim to the name "Hailey Bieber" by filing to trademark the moniker on Oct. 10. It appears the model is intending on creating a clothing line under her married name since the purpose is listed as "clothing" in the application. 
Just last month, the couple sparked rumors of an elopement after they were seen at a courthouse in New York City. A source told E! News the two A-listers took part in a marriage ceremony, however, Hailey denied they eloped in a since-deleted tweet. "I understand where the speculation is coming from, but I'm not married yet!," she wrote. 
Since then, Hailey has opened up about her "incredible" husband in an interview with Harper's Bazaar Hailey said, "He crushes everything. Every song, every feature. It's crazy to see what he does. I'm always blown away."
Watch:
Justin Bieber & Hailey Baldwin Take Their Love Around the World
And it appears Justin is just as infatuated with his young bride. The singer and his wife recently took a trip to London, England, where he serenaded his partner for all the public to see. An eyewitness who spotted the couple told E! News at the time, "They were very affectionate, stopping on street corners to pull each other in close to kiss. They never let each other get too far and were always touching each other and laughing."
A source previously told E! News, Justin is taking his marriage "very seriously" and things are going well for the newlyweds. "Hailey has made Justin more spiritual and they are happy to be on the same religious path together. Life as newlyweds have been going well, but they are also in the stage of figuring out real-life/marital situations together, which are hard adjustments," the insider shared.
Now we just have to wait and see when the new clothing line drops!