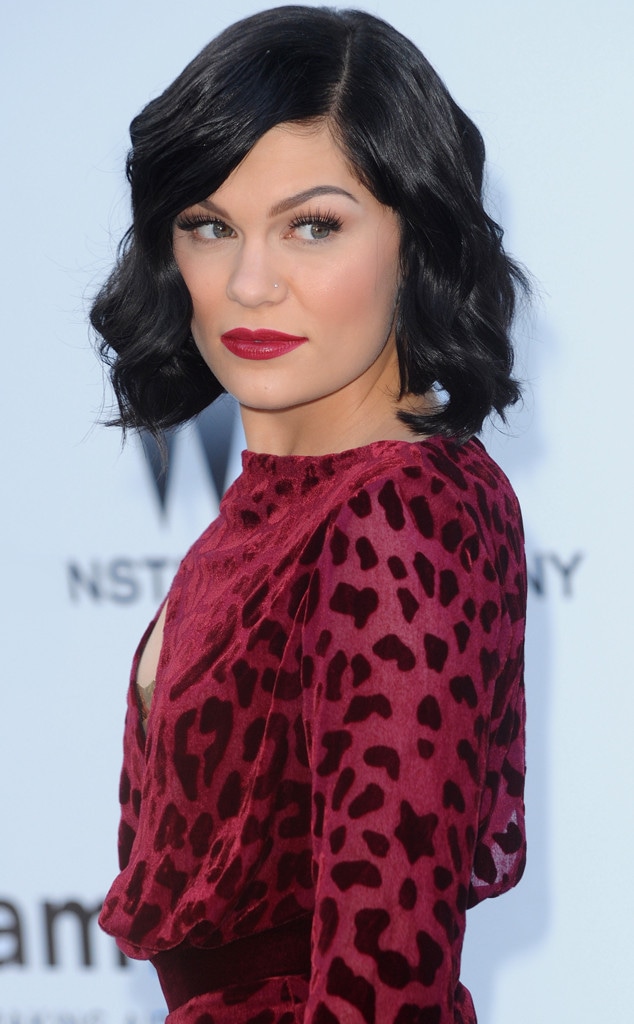 Anthony Harvey/Getty Images
Jessie J is thankful for her fan base after words of support and encouragement came flowing in for the singer.
On Wednesday, the "Not My Ex" artist revealed during a concert that she is not able to have children. Her song "Four Letter Word" is about just that. "So four years ago, I was told that I couldn't have children, and it's OK, I'm going to have children, trust me. When the doctor told me, my reaction was, 'Oh hell nooooooo,'" she told the crowd at Royal Albert Hall in London. "I wanted to write this song for myself in my moment of pain and of sadness. But, also to give myself joy and give other people something that they can listen to in that moment when it gets really hard."
Jessie J's new boyfriend Channing Tatum was in the audience at the show. "This woman just poured her heart out on stage at the Royal Albert Hall. Whoever was there got to witness something special. Wow," he shared on Instagram.
Since then, people have come out in support for her and thanked her for sharing her story. On Saturday, Jessie J did the same to her fans and wrote a long message to her followers about what their words meant to her.
"The love and support I have received has been overwhelming. Thank you," she typed in her Instagram story. "I was told 4 years ago I won't be able to have children. I was also told I would need a hysterectomy immediately and to be put on medication." Jessie J revealed she "refused" the procedure.
"I'm off all medication through natural medicine and diet change," she continued. "I haven't given up hope. I am doing all I can to make it happen the best way my body will allow."
Jessie J then posted another eloquent message about motherhood and her own endeavors to becoming a mom. "My journey is just one in millions that exist," she wrote. "I stand with you ladies. Strong in our emotional pain. To turn it into joy."
She continued, "I will be a mother. As will you. I believe in miracles. But if it doesn't happen naturally. Then that wasn't meant to be the journey. But a mother is within all of us. That inspires everyday. We are strong! Time will tell."
The "Domino" singer concluded her note praising her fans and sending her own empathy to anyone who is in a similar situation. "Thank you for your kind words. Truly. It has been scary to be so vulnerable. But it's real," she wrote.
Jessie J has been transparent about all sorts of personal concerns over the past few days. On Friday, she addressed the somewhat popular comparisons that she bears a resemblance to Tatum's ex-wife, Jenna Dewan. On Wednesday, Dewan made a subtle comment of her own about the similarities, but Jessie J went the extra mile and wrote a note on Instagram about it.
"I rarely, but sometimes see that my name is involved in stories online that I do not agree to. I often ignore them as 99% of the time it is something that doesn't serve any positivity to speak on," she penned. "However there is a story I have seen be re written over and over again in the past few weeks that talks about myself being compared directly to another beautiful woman regarding our looks and people picking who they think is prettier."
Her note went on for five Instagram pages and she wrote about why pinning women against women or comparing them to each other is never a good idea. "It's constant with women. Picking favourites. Do the media do it with men? No. Are women gaining a positive lesson from it? No. You only have to look at a few of the comments to see that these stories are not inspiring women but mostly women ripping other women down," she continued.
She added later, "I spent so much of my childhood trying to be comfortable in my skin just like so many other little girls, and when I got older, decided to spend my career making lots of music to try and help/inspire myself and all the other women to see their beauty from inside out and will continue to do so. Man does the world need it. More now than ever."
Dewan praised Jessie J in an Instagram story of her own. "Amen Jessie! Yes!!!!! Women for women all the way. No need for negativity. Let's live in a world where we support each other and raise each other up," she wrote. "Like i said before, positive vibes all the way. Nothing but respect."