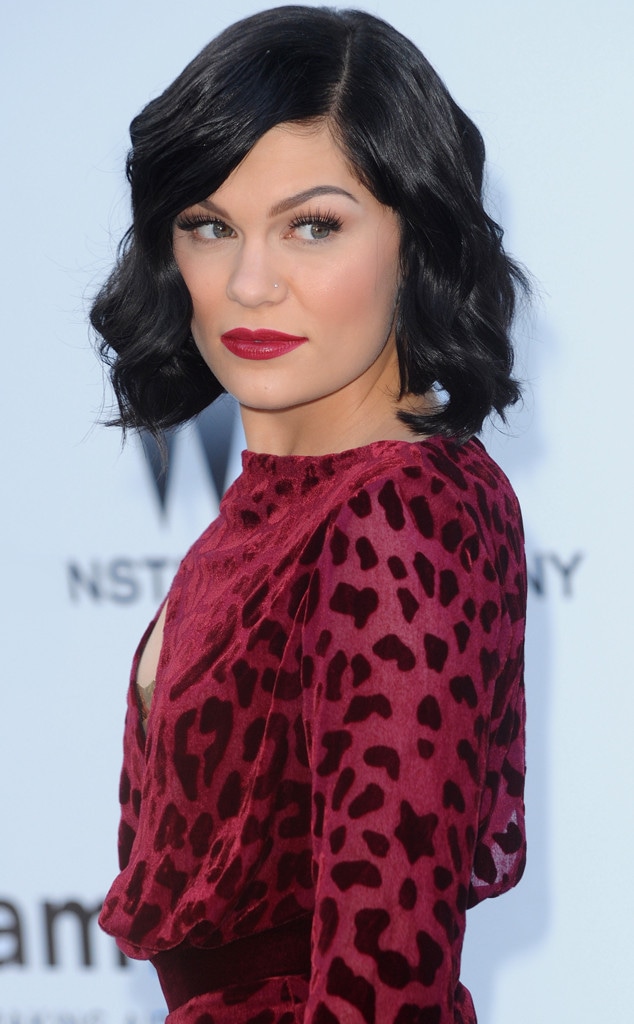 Anthony Harvey/Getty Images
Jessie J shared a very personal story with her fans at her concert in London.
The "Domino" singer, 30, took the stage at the Royal Albert Hall this week to perform for her fans, including Channing Tatum, who was in attendance at the show. Before performing her song "Four Letter Word," Jessie took the time to talk to her audience, opening up about news she received four years ago.
"So four years ago, I was told that I couldn't have children, and it's OK, I'm going to have children, trust me. When the doctor told me, my reaction was, 'Oh hell nooooooo,'" Jessie sang as the audience applauded her.
"And I don't tell you guys for sympathy, I'm one of millions of women, and of men, that have gone through this and will go through this, and it can't become something that defines us," she continued. "But, I wanted to write this song for myself in my moment of pain and of sadness. But, also to give myself joy and give other people something that they can listen to in that moment when it gets really hard."
"So, if you've ever experienced anything with this or have seen somebody else go through it, or have lost a child, then please know you are not alone in your pain," Jessie told the audience before starting the song, which is off her album R.O.S.E., released in May 2018.
Instagram user @luk3ja captured video of Jessie's speech, which you can watch above.
"I pray I get the chance to bloom/I can be a six letter word, but four letter word is you," Jessie sings on the track. "B-A-B-Y/This just changed my life/Can't believe I, can't believe I, can't believe I don't have time."
Masatoshi Okauchi/James Shaw/REX/Shutterstock
After attending the show, Jessie's actor beau Channing took to Instagram to share a message with his followers about her performance.
"This woman just poured her heart out on stage at the Royal Albert Hall," he wrote alongside a photo of Jessie on the stage. "Whoever was there got to witness something special. Wow."
It was just days ago that Jessie was supporting Channing at the opening night of his Magic Mike Live show in London.
"Magic Mike London Opening night," Jessie wrote on Instagram Story over the weekend. "Congratulations @channingtatum what a show... Ladies and Gentlemen you don't want to miss this."
News of Channing and Jessie's romance broke last month, with a source telling E! News, "They've been hanging out a lot lately and he's excited about seeing her. She's on the road, but he is very interested in getting to know her and doesn't mind tagging along."
Channing, who announced his split with ex Jenna Dewan in April, brought daughter Everly, 5, to Jessie's concert in Los Angeles earlier this month.
Meanwhile, Jenna has moved on as well and has been dating actor and Tony Award winner Steve Kazee "for a few months."
"She was introduced to him by mutual friends and they hit it off right away," a source recently told E! News. "Jenna really likes him and is very happy. She has completely moved on from her marriage and is happy to have met someone new."