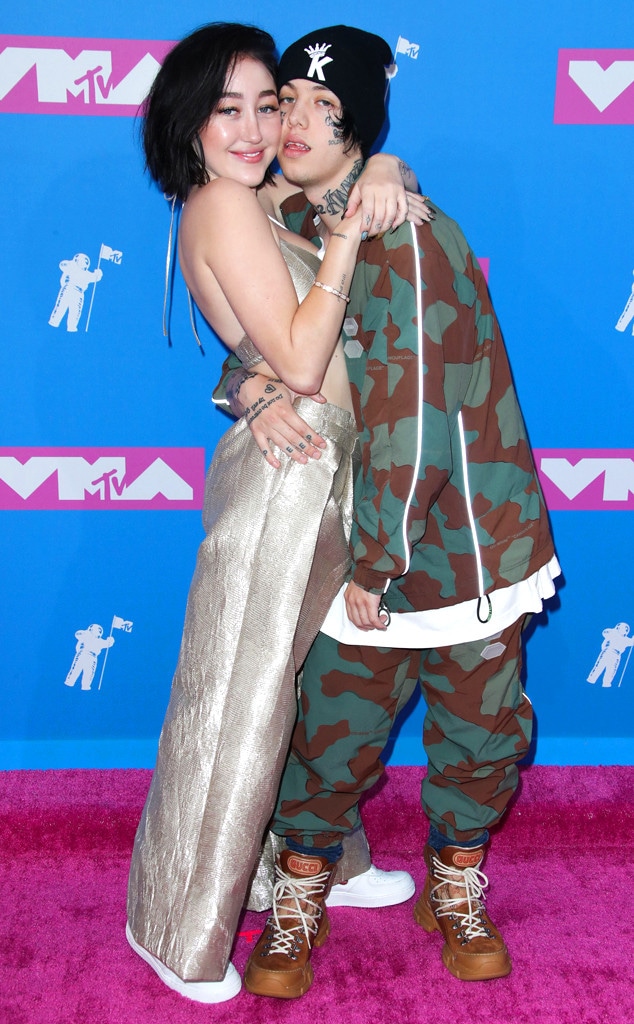 Matt Baron/REX/Shutterstock
Hindsight is 20/20.
Noah Cyrus had some choice words about her ex-boyfriend Lil Xan and their short but very public relationship and subsequent breakup. 
On Friday, the WorldStarHipHop Instagram page uploaded a text box with a question for their followers to to answer. "What mistakes did you make in your last relationship that you won't repeat again?" it prompted. While some responses were oft-repeated throughout the comments section such as "trust" and "showing emotions," Cyrus stepped in and gave her two cents, too. "My last relationship was the mistake. lmao," she wrote.
Let bygones be bygones?
Lil Xan and the "Mad at You" singer started dating back in August, and apparently it all came to fruition when the SoundCloud rapper slid into Cyrus' Instagram DMs. "It works people," she told E! News at the 2018 Teen Choice Awards.
Chelsea Lauren/Variety/Shutterstock
Their relationship was pretty PDA-heavy, especially on social media and the 2018 MTV VMAs, where they made their red carpet debut as a couple. Fast forward approximately a month, and the two of them are engaging in a very public breakup, which involved arguing with each other via Instagram story. 
Cyrus posted a photo of another guy (apparently a meme of Charlie Puth), and Lil Xan said in one story, "I feel like i'm probably being cheated on." Although the rapper deleted the post almost instantaneously, Cyrus responded with a number of tearful posts of her own, defending herself and explaining to her fans that everything would be alright. "I'm sorry if things are confusing right now and I will try to explain it more, like in the next couple of days, but I love you guys and I don't want to keep you in the dark," she said in a video the next day. "And I am sorry, I never did anything that I am getting accused of and I woke up confused, with a text from my mom asking what was going on and I didn't know."
She said later on, "If you're in a relationship, never let a man make you feel like you're less of yourself—or you're the problem—when you were the one that sat around being there for somebody."
In a rebuttal of his own, Lil Xan claimed that their relationship was all a set-up by a record company to "boost" Cyrus' popularity. "I'm not saying she was using me for fame, I'm saying she was using me to get more popping in the music industry," he said in an Instagram Live video. "I'm not going to be the f--king victim when I came into the rap game for positivity."
In a bit of a twist, Lil Xan blamed himself for the split on the podcast "Open Late with Peter Rosenberg." He said at the time, "It was my fault. We could have still been together, but I just feel like I f--ked everything up! It also put me in a darker place because I was getting slammed left and right."
In October, Cyrus mocked her ex in an Instagram post where she wore a Los Angeles Kush beanie, which Lil Xan has donned in plenty of previous photos. 
On Thursday, Lil Xan announced that he's heading to rehab and "couldn't be happier" about the decision. "I just dropped out of SoundCloud Uni to go to rehab, I leave in like 5 days And I couldn't be happier with this choice," he said on Instagram. "I love you guys for being so supportive and can't wait too get back clean headed ready to Finish my album!"