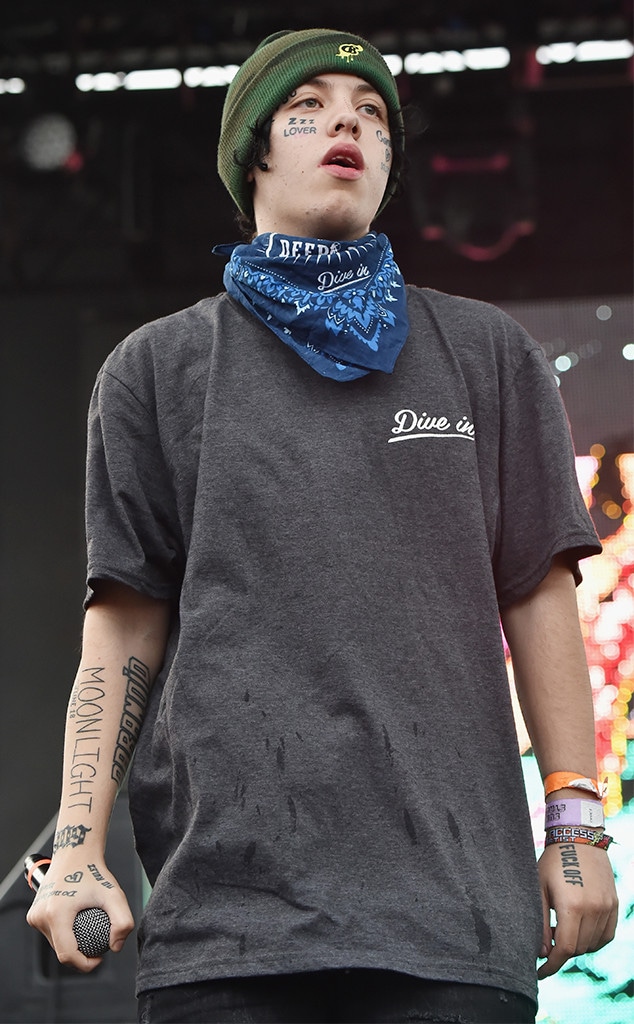 Kevin Mazur/Getty Images for Billboard
Lil Xan has announced that he's seeking treatment and that he's leaving for rehab in a few short days.
The 22-year-old "Betrayed" rapper, née Diego Leanos, shared the news with his fans on Instagram Thursday. "I just dropped out of SoundCloud Uni to go to rehab, I leave in like 5 days And I couldn't be happier with this choice," he told his social media followers. "I love you guys for being so supportive and can't wait too get back clean headed ready to Finish my album!"
Xan had been working on a tribute album for Mac Miller, who passed away in September at the age of 26. It was revealed earlier this month that Miller had died from mixed drug toxicity (fentanyl, cocaine and ethanol). The manner of death was certified as an accident.
Xan went on TMZ Live Thursday to talk about his decision to go to rehab, which he made on the anniversary of rapper Lil Peep's death.
"Rest in peace to Lil Peep, one-year anniversary. That was when it first started, when Lil Peep passed, he was one of my favorite artists and it was devastating the way he died, you know, it seems like all of it is just like fentanyl, fentanyl, fentanyl," Xan said on TMZ Live, also stating that rapper XXXTentacion's death in June greatly impacted him as well.
Watch:
Lil Xan Reveals Noah Cyrus' Nickname at 2018 VMAs
"The worst one that affected me the most, Mac Miller," Xan shared. "It hit too close to home so...and I know we  both struggle with the same problems and stuff and I just feel like it's time to get, you know, better."
When asked what he's struggling with, Xan said hydrocodone and "a lot of opioids."
"I've been way worse in the past, I've actually been 10 times worse than what I've been now, but I want to do rehab just so I can get over this last little hump, like stretch, so I could finally be back to Diego," he shared, adding that he hopes when he gets out of rehab he'll just go by the name of Diego, not Lil Xan.
Xan and Noah Cyrus called it quits in September after a short romance.