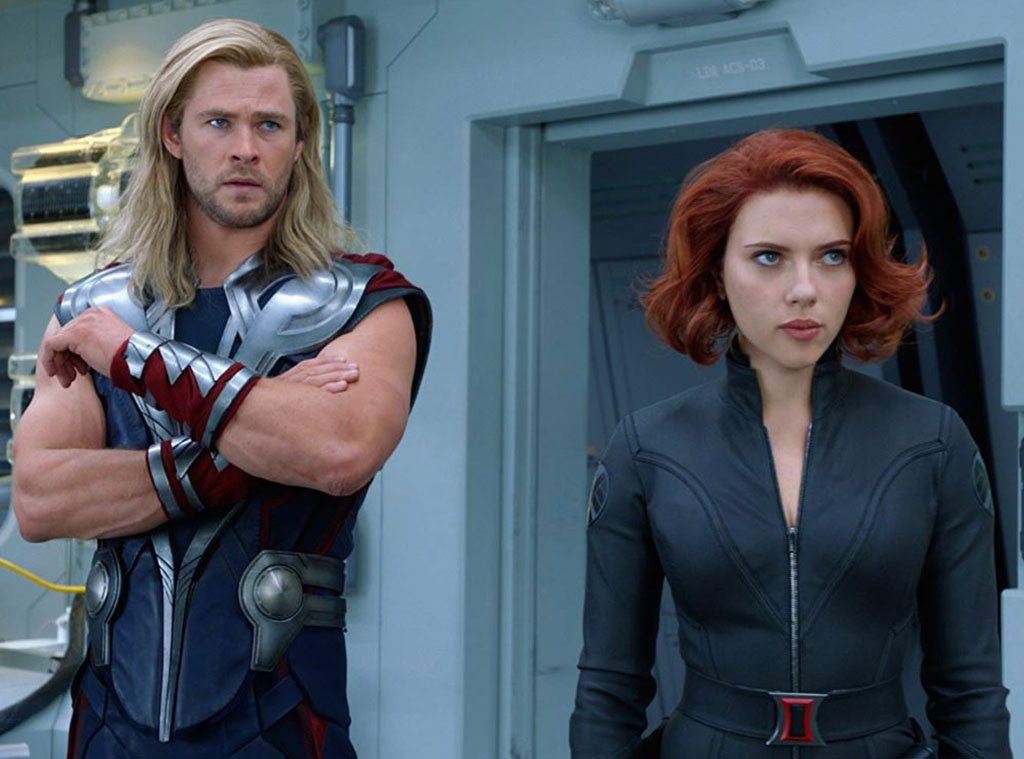 Walt Disney Studios
If Thanksgiving wasn't enough of a reason to rejoice, we're also celebrating Scarlett Johansson's 34th birthday today!
The New York City native has been wowing us on the big screen since the '90s, so we thought her birthday was the perfect excuse to revisit some of her most iconic roles.
Of course, we would have loved to share a Thanksgiving feast, or birthday cake, with the Marvel star, but we think remembering every time she brought her A-game to the big screen is a pretty great consolation prize.
In fact, we can't get enough of watching Johansson play Black Window in the Marvel universe from Iron Man 2 to Avengers: Infinity War and we are already counting down the days until we get to see the character's highly-anticipated solo film, which is currently in pre-production.
As you stuff yourself full of turkey and pie today, we have a big Thanksgiving task for you to take on...if you're ready.
Check out all of Johansson's best roles below in honor of her birthday and then pick your favorite.
We know that you have a lot on your mind—AKA turkey, gravy and all the trimmings—but make sure to cast your vote below before it's too late.
We want to see which of Johansson's films is at the top of your list and what better way to do that than to vote in our easy poll? Trust us, you can handle this task...even if you are a little stuffed with tasty Thanksgiving foods while doing so.
Also, don't forget to wish Johansson a happy birthday before the day is done, because she deserves to feel all the love from her fans today!
Scarlett Johansson's Best Roles