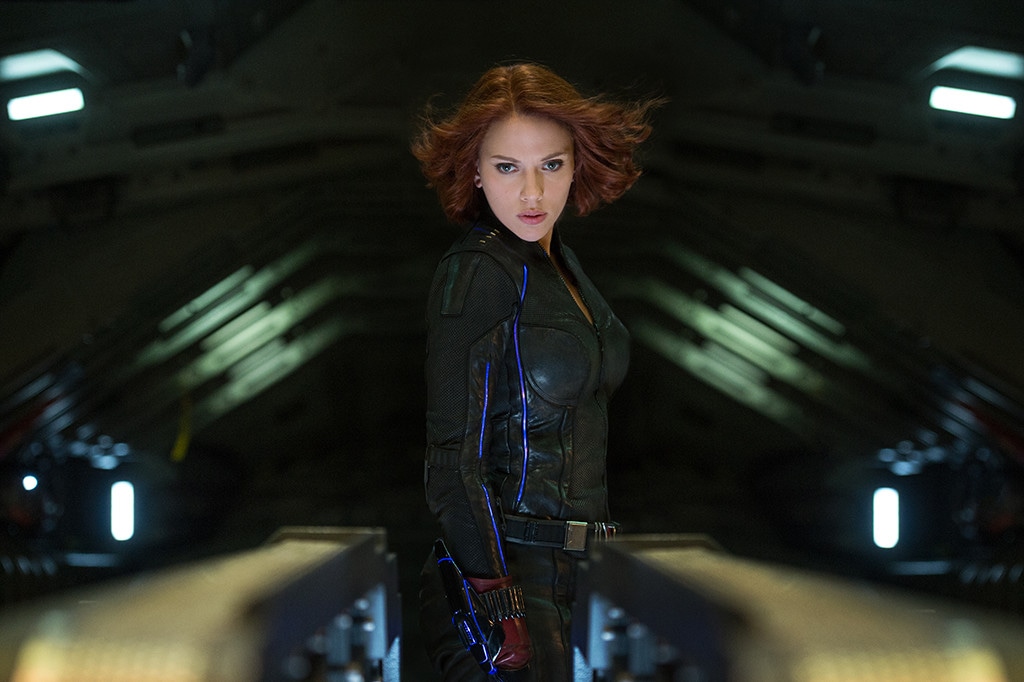 Jay Maidment/Marvel
Persistence pays off.
Scarlett Johansson has been pitching a Black Widow standalone film for years, and on Wednesday, multiple outlets said screenwriter Jac Schaeffer has been hired to pen a script for the project. Nothing is set in stone, as the Marvel Studios movie is still in early development. Schaeffer wrote the script for Nasty Woman, a Dirty Rotten Scoundrels remake starring Anne Hathaway and Rebel Wilson. She previously wrote and directed the romantic sci-fi film TiMER.
Johansson first appeared onscreen as Natasha Romanoff (a.k.a. Black Widow) in 2010's Iron Man 2, opposite Robert Downey Jr. The actress has reprised her role in four follow-up films, and she had an un-credited cameo in 2017's Thor: Ragnarok. Her character will return in Avengers: Infinity War (out May 4) and in another untitled Avengers film, debuting May 3, 2019.
Marvel Studios president Kevin Feige has long said he wants to make a stand-alone movie centered on the character. Johansson is on board with the idea, and she told Variety in 2016 that she pitched it to the studio often. "It would have to fit in the idea of where they want to go," she explained. "I'm invested in that character. Marvel is greatly invested in that character." For Johansson to return, she said, "I would like for it to happen under the right circumstances."
Regarding the plot possibilities, Johansson said, "I think there's a lot of opportunity to mine that story line. She's got a really rich origins story. There's a lot of places you can go—you can bring it back to Russia. You could explore the Widow program. There's all kinds of stuff that you could do with it. You could really uncover the identity of who this person is, where she comes from and where she's part of." A prequel is a "possibility," she added. "There's plenty of back-story."
But a standalone doesn't have to be about Black Widow before she was Black Widow. "Where do the Avengers go? They are underground. What happens then? What happens after it all falls apart? There are so many ways you can go. I think it would just have to be very much like its own specific thing," the actress mused to Variety. "It would have to have its own specific vibe." Meanwhile, Marvel will release its first female-led movie, Brie Larson's Captain Marvel, in 2019.