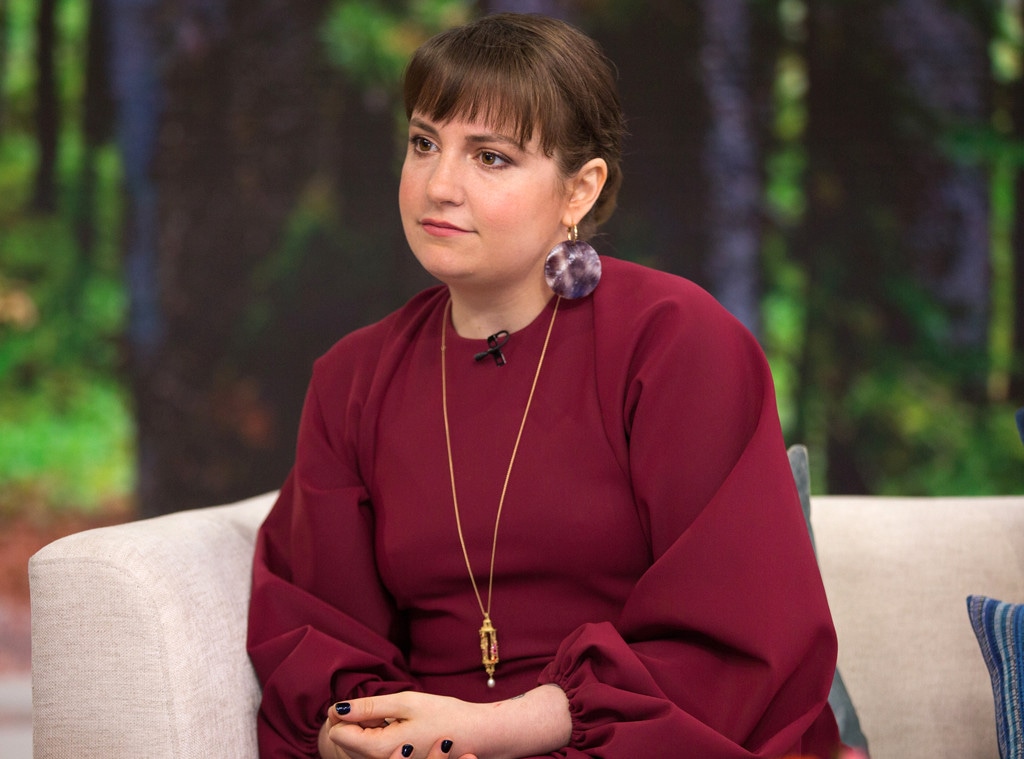 Nathan Congleton/NBC/NBCU Photo Bank via Getty Images
It's been one year since Lena Dunham had her hysterectomy.
On Wednesday, the Girls star took to Instagram to reflect on the anniversary and share a side-by-side photo of herself before and after the procedure.
The first photo showed Dunham on the first night after her surgery, which she had done for her severe endometriosis.
"I was smiling but my eyes say it all: full of anxiety and grief that I couldn't locate through the layers of pain meds and benzos," she wrote in the caption. "Severe undiagnosed PTSD, feelings that my worth and purpose were being taken from me, angry and self-pitying with no sense of how I'd emerge." 
The actress also noted that her hair had fallen out in "odd clumps" and that she'd dyed her remaining tresses electric blue.
"Cuz if you're donna spira why not SPIRAL," she added.
The second picture was taken on Wednesday and showed a smiling Dunham—one that was "happy, joyous and (substance) free."
"The last year hasn't been all roses and Kenny G songs, but it's been proof enough for me in the presence of the divine," she continued. "The divine-it's been there in the kindness of my family, friends, chronically ill folks online. It's also been there in the moments where I cried myself to sleep, shocked by the sounds coming out of me. It's in the light slanting on my comforter, the resilience of my best friend's baby clonking her head then giggling, the new hairs sprouting at my temples." 
She also opened up about finding her inner strength.
"Mostly I've found it in my own strength, because who the f--k knew," she added. "And I don't mean strength as in powering through. I mean strength as in vulnerability, feeling it all, taking it as it comes and dancing even with a hospital grade pad in my underwear. I surprised myself. I bet you can surprise yourself too."
This wasn't the first time Dunham had opened up about her health. In August, she posted a naked picture of herself on the nine-month anniversary of her procedure. Then, in October, she revealed she had had surgery to remove her left ovary. Later that month, she opened up about reaching six months of sobriety after "misusing" benzodiazepines, specifically Klonopin.
"I thought medication was allowing me to be more myself," she told Dax Shepard on an episode of his podcast, Armchair Expert. "I can see all of the things that the world [brought] upon me. I don't blame myself for my illness; I don't blame myself for the sexual abuse I experienced; I don't blame myself for the physical abuse I experienced; I don't blame myself for the challenges of being a woman in this world, and an anxious woman in this world, and living in this body. But I do see the way that I medicated myself, negatively impacted people around me, and decimated my decision making and hurt my creativity. So, I just feel, literally like, on my knees grateful every single day."