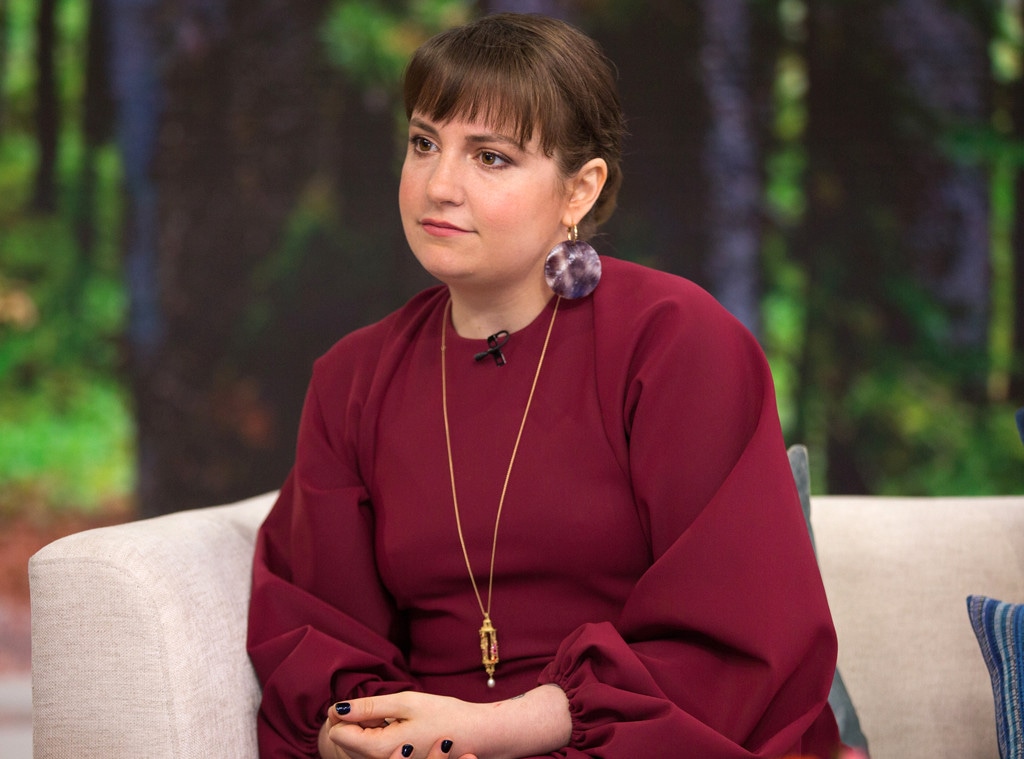 Nathan Congleton/NBC/NBCU Photo Bank via Getty Images
Lena Dunham has reached six months of sobriety after "misusing" benzodiazepines, specifically Klonopin.
The Girls star opened up about this milestone during Monday's episode of Dax Shepard's podcast, Armchair Expert. 
According to the National Alliance on Mental Illness, Klonopin is a benzodiazepine that can be used to treat panic disorders. Dunham told Shepard benzodiazepines are often "normalized" in their industry and that she started taking them when she had to "show up to things I didn't feel equipped to show up for." At first, it seemed like the drug helped. 
"I wasn't just happy," the actress explained. "It was like suddenly I felt like the part of me I knew was there was freed up to do her thing."
However, she soon started taking the drug much more frequently.
"It stopped being I take one when I fly," she said, "and it started being, like, I take one when I'm awake." 
She was later diagnosed with post-traumatic stress disorder. Even though the drug wasn't making her feel better, she worried about what her life would be like if she stopped taking it.
"It stopped feeling like I had panic attacks and started feeling like I was a living panic attack," Dunham said. "The only thing that was notable were the moments in the day when I didn't feel like I was going to barf and faint."
In fact, Dunham admitted "there was a solid three years where I was, to put it lightly, misusing benzos." Now that Dunham is sober, she claims the "literal smell of a pill bottle makes me want to throw up."
"I thought medication was allowing me to be more myself," she said. "I can see all of the things that the world [brought] upon me. I don't blame myself for my illness; I don't blame myself for the sexual abuse I experienced; I don't blame myself for the physical abuse I experienced; I don't blame myself for the challenges of being a woman in this world, and an anxious woman in this world, and living in this body. But I do see the way that I medicated myself, negatively impacted people around me, and decimated my decision making and hurt my creativity. So, I just feel, literally like, on my knees grateful every single day."
To hear her whole interview, listen to the episode of Armchair Expert.