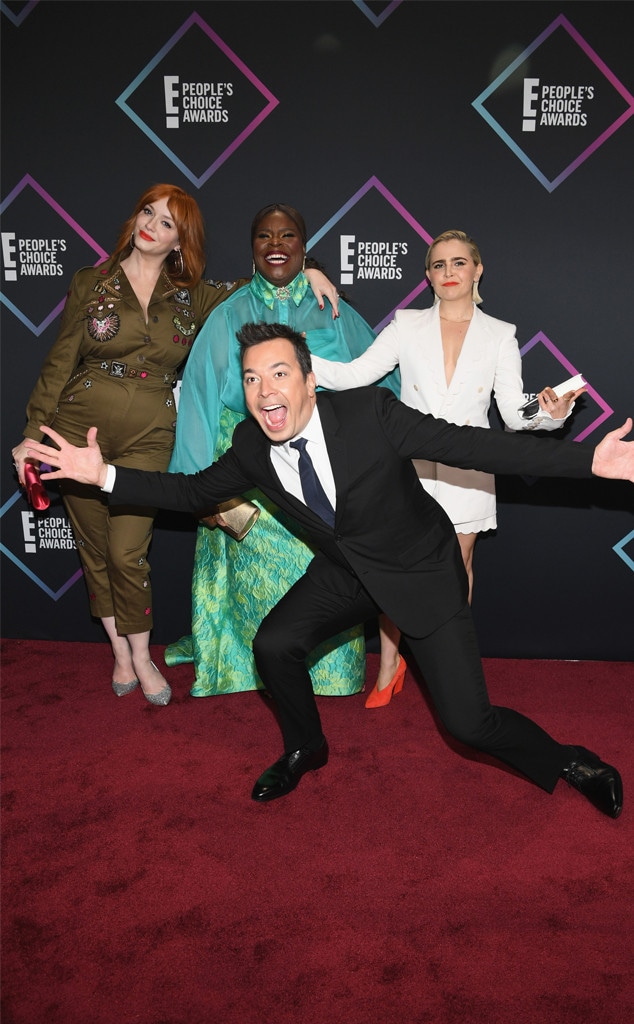 Emma McIntyre/E! Entertainment
The people have spoken and the cameras captured it all. 
For the inaugural E! People's Choice Awards, the stars aligned at Santa Monica's Barker Hangar to learn the results of the fans' votes and potentially take home a trophy. After several rounds of voting and dozens of nominees in more than 40 categories, the people honored 43 stars, shows, movies and music that they felt were the standouts of the year. 
Needless to say, there was plenty of excitement, laughter and fun as presenters like Chrissy Teigen and Busy Philipps announced the winners. Nicki Minaj and Rita Ora turned the award show into a concert as they graced the stage with hit songs and this year's PCAs icons, Melissa McCarthy and Victoria Beckham, were recognized for their contributions to pop culture and fashion. 
John Legend capped off the night with a performance in honor of the year's People's Champion, Bryan Stevenson, followed by a moving speech by the honoree. 
While the red carpet and show were packed with must-see moments, there were some things you might have missed. Not to fret—the PCA shutterflies have you covered. From some silliness on the red carpet to commercial break fun during the show, check out all of the candid moments at the 2018 People's Choice Awards in E!'s gallery below!