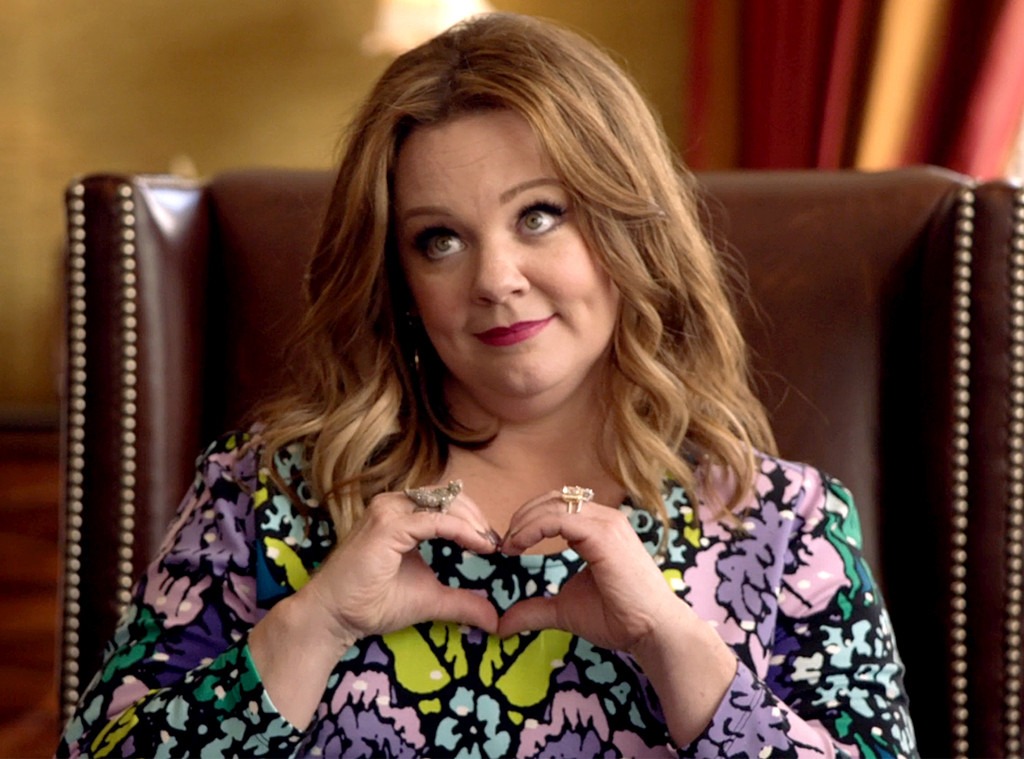 TV Land
Melissa McCarthy is iconic.
It's really that simple. The 48-year-old actress is an icon for her work in both film and television, which is why it should come as no surprise that she is the inaugural recipient of the People's Icon of 2018 award at the 2018 E! People's Choice Awards.
On Tuesday, E! announced that McCarthy would in fact be honored with the biggest award of the night at their first-ever live broadcast of the People's Choice Awards on Sunday, Nov.11. This is a major announcement, and it's totally warranted. 
"Melissa McCarthy is a multi-talented actor, writer, producer and director and who has starred in some of the most iconic movies and television shows of the past decade," Jen Neal, Executive Producer of Live Events and Executive Vice President of Marketing for E! said in a press release. "She is beloved by the people and we couldn't think of anyone more fitting or deserving to honor as The People's Icon of 2018."
Beginning in the '00s with her role as Sookie St. James on Gilmore Girls, McCarthy has won over fans time and time again thanks to her sweet persona and hilarious characters.
Whether you love the Illinois native from her work on TV, like Gilmore Girls, Mike & Molly, Samantha Who? and more, or are a big fan of her movie work, it's clear that McCarthy has her fans' love and support no matter what she does.
Over the years, McCarthy has wowed audiences with her comedic timing in films like Bridesmaids and The Boss, and most recently she stole the show once again and made moviegoers laugh with Life of the Party. 
When it comes to Sunday's show, McCarthy will not only be honored as the first-ever People's Icon of the E! People's Choice Awards, but she could also take home a second trophy. The funny gal is a finalist for the Comedy Movie Star of 2018 category for her super funny mom character in Life of the Party.
If you haven't seen this film, don't worry, because McCarthy's past projects have already proven that she really deserves all of these accolades and we cannot wait to be a part of the next award she's given.
Even if she doesn't take home the Comedy Movie Star of 2018 prize, McCarthy will be getting the recognition she has rightfully earned when she takes the stage to accept her big award for People's Icon of 2018. Despite noting this massive accomplishment, when it comes down to it, the actress really only cares about her fans, and based on her finalist status and PCAs honor, the feeling is mutual.
"We make these movies to make people happy and make them laugh," McCarthy told E! News last month at the junket for her movie Can You Ever Forgive Me? in New York. "There is no other motivation behind them."
McCarthy will be joining Victoria Beckham, who is being honored as with the Fashion Icon Award at this year's show, and singers Rita Ora (in show) and Nicki Minaj (as the show opener), who were both previously announced as performers. Plus, John Legend is set to present the People's Champion Award to Bryan Stevenson...and then take the stage to do a performance as well.
Don't miss any of the stars, including McCarthy when the 2018 E! People's Choice Awards air this Sunday. You can watch on E!, Bravo, SYFY, Universo and USA Network in 161 countries, so there's no excuse not to tune in!
(E! and NBC are both part of the NBCUniversal family).