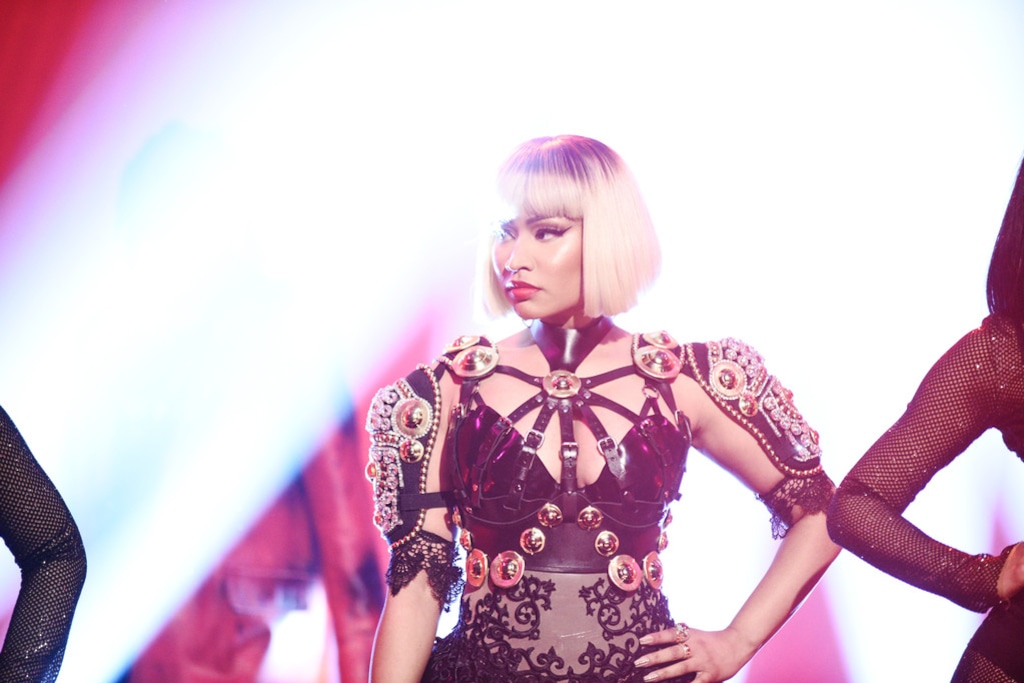 NBC
Nicki Minaj is all about stealing the show...even if it's at her own concert!
The 35-year-old rapper is known for her killer tunes and epic performances—both in concert and at award shows—but it's her costumes that really catch our attention, and on occasion distract us completely from what she's singing.
It's not a bad thing however, because if we're being honest, we are always waiting to see what Minaj will wear to each of her shows...almost as intensely as we wait to see which single she'll drop next.
If you're like us and can't get enough of the rapper, then we have some great news for you...the "Barbie Dreams" singer is opening up the 2018 E! People's Choice Awards this month!
On Monday, E! announced Minaj as the opening act and ever since we've been trying to predict what fierce ensemble she will rock as she slays the stage.
Luckily, we have some epic reminders of past performance looks from the artist to help us make an educated guess.
If history has anything to say about it, Minaj will definitely go sexy and her look (or maybe, looks!) will be very memorable.
Perhaps she'll don a latex look, or show off her assets with a form-fitting frock. Maybe, she'll go old school and switch up her locks for the show, or she could simply rock a bodysuit that we could only wear in our dreams.
No matter what the "Anaconda" singer wears when she hits the People's Choice Awards stage on Sunday, we know she'll be dressed to kill. As we wait to see exactly what ensemble she picks for the November award show, why not take a look back at some of her most iconic concert costumes below?
You know you want to! 
PS: Don't miss Minaj and the rest of the finalists and attendees at the 2018 PCAs airing this weekend on E!, Bravo, Universo, SYFY and USA Network in 161 counties.