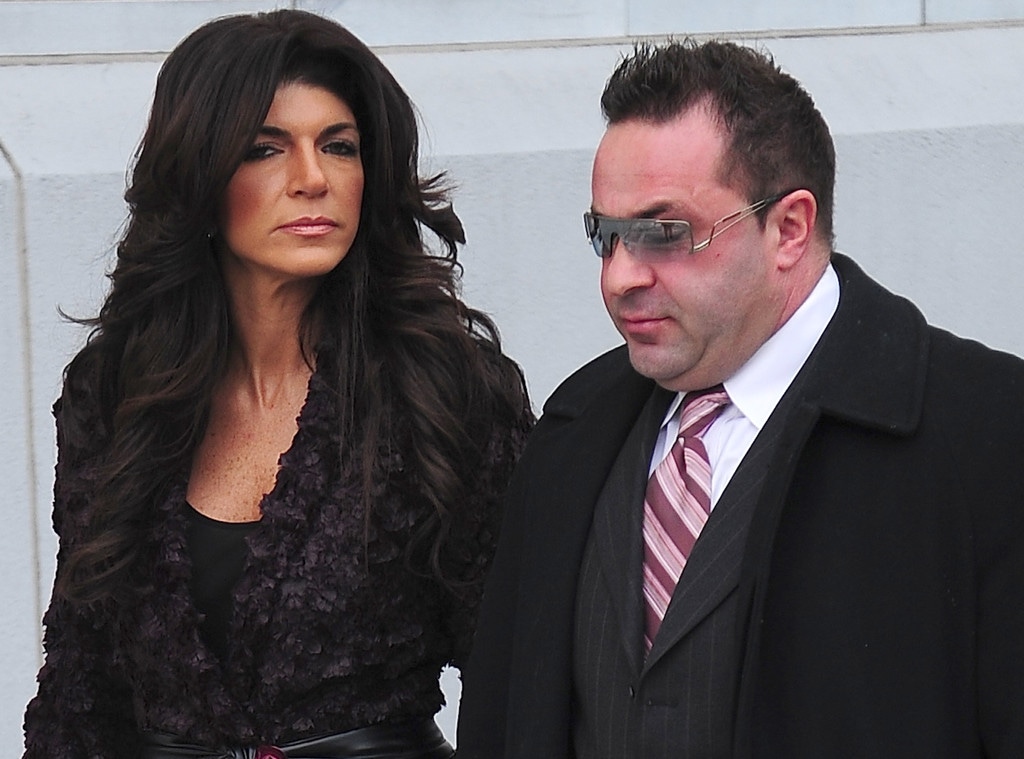 Alo Ceballos/GC Images
Teresa Giudice hopes her husband, Joe Giudice, can make it to their daughter's graduation, according to multiple outlets.
While at an event with some fellow Real Housewives cast members, Teresa's sole mention of Joe's prison sentence and subsequent deportation during the talk at Mohegan Sun Casino in Connecticut was to ask for prayers that he can make it home to see Gia Giudice graduate.
An attendee at the event told E! News that she did ask this of the audience.
According to People, she said, "Everybody, please pray for my family that my husband Joe gets to come home see our daughter Gia graduate."
Teresa has remained mostly silent about her husband since a judge ordered on Oct. 10 that Joe will be deported after his stint in federal prison.
On Oct. 14, The Real Housewives of New Jersey star broke her silence and posted a picture on Instagram of the Statue of Liberty crying. She captioned it with the praying hands emoji. After finding out that Joe will be sent back to his native Italy, a source told E! News that Teresa was "devastated." 
The insider provided some insight into how this move will impact their family. They told E! News, "Teresa and Joe have no current plan in place for what to do next in their marriage, even though she is committed to finding a way to make this situation work for her family. She hates the idea of uprooting her children from their lives and leaving her elderly father who lives with her to move across the world."
Before Teresa symbolically spoke out about Joe's deportation, two of her other daughters posted on Instagram about their hopes of saving their dad.
17-year-old Gia, who will graduate in a few months, praised her father. She wrote, "My father is no threat to society he is one of the most warm hearted people I know, he would never harm a soul. He puts everyone else before himself. I know who my father is and I think many of you do too. My father did his time and learned from his mistakes."
She added, "My father did his time and learned from his mistakes. Isn't being in there supposed to make you realize your mistakes so you can become a better person? And that's exactly what my father did."
Gia's little sister, 12-year-old Milania Giudice, shared similar words. "My dad , who is the best dad in the world, needs to come home," she captioned a picture of them. "We aren't done fighting dad. I can't believe this is happening. I can't imagine another day without you. We are gonna do everything we can to fight this daddy!! I love you with all my heart buddy."