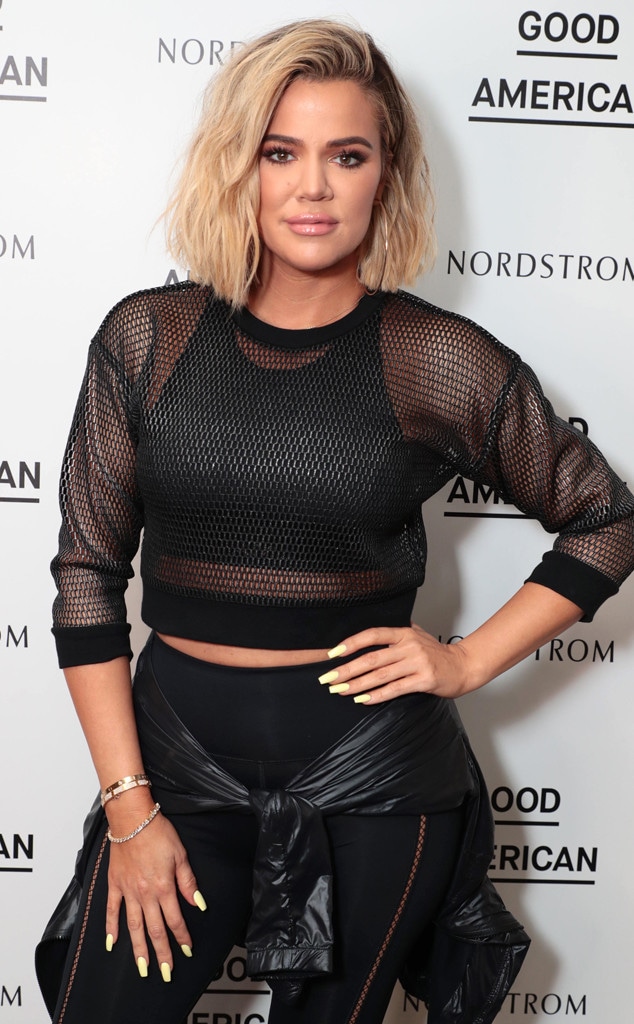 Eric Charbonneau/Shutterstock
Khloe Kardashian wants you to know there's only one person responsible for your happiness: yourself.
The Keeping Up with the Kardashians star posted a mini statement on her Instagram story on Sunday that had a whole "you do you" attitude about it.
"Don't ever feel bad for making a decision about your own life that upsets other people. You are not responsible for their happiness. You're responsible for your own happiness," she wrote. "Anyone who wants you to live in misery for their happiness should not be in your life to begin with."
Under the paragraph, she also included the word "F--kology."
While she didn't explicitly mention what inspired her to type these words, the words of encouragement were published just a few days after Khloe dealt with a bit of social media backlash.
On Thursday, the Good American founder replied to a Twitter user who made comments about her daughter True Thompson's skin color. The user's tweet, however, was deleted. But Khloe still had her say. "I dislike the fact that people are allowed to comment on my daughters skin color but as soon as I comment kindly back and praise her for all that she is, the comment gets erased. If you have the courage to post your nasty criticism please allow one to defend or comment back," she wrote.
"Everyone is entitled to their opinion's and I'm not complaining about that. please state your opinion but allow me to State mine," she said in another tweet.
There was one phrase in particular in a third message that caused some uproar. Khloe tried sympathizing with Twitter trolls for a moment and shared her mentality for dealing with rude comments. "I try to put myself in their shoes &maybe they were brought up in a different type of household then I was. So instead of shaming I try to educate. In our household we do not see color. We see emotion and action. We see love. We feed off of energy," she explained on Twitter.
Khloe's responses were calm, cool and collected and she tried sending lessons to her followers. She noted in another message, "We need to learn to praise all skin tones/ethnicities! Our beauty is in our differences. We can learn so much! So proud of every human who is confident in who they are. I'm in my 30s I think I'm just finding this confidence. So I am patient with others. But allow me to voice mine."
After she engaged in some back-and-forth with various Twitter users, Khloe asserted she "will not be defined by social media." She even requested that if anyone were to criticize her for something, don't delete the comment. "I don't mind the critics but please just stick with what you have to say. Dont erase," she wrote.
For now, Khloe will keep posting utterly adorable pictures of True and be responsible for her own happiness.
Keeping Up With the Kardashians returns this September, only on E!