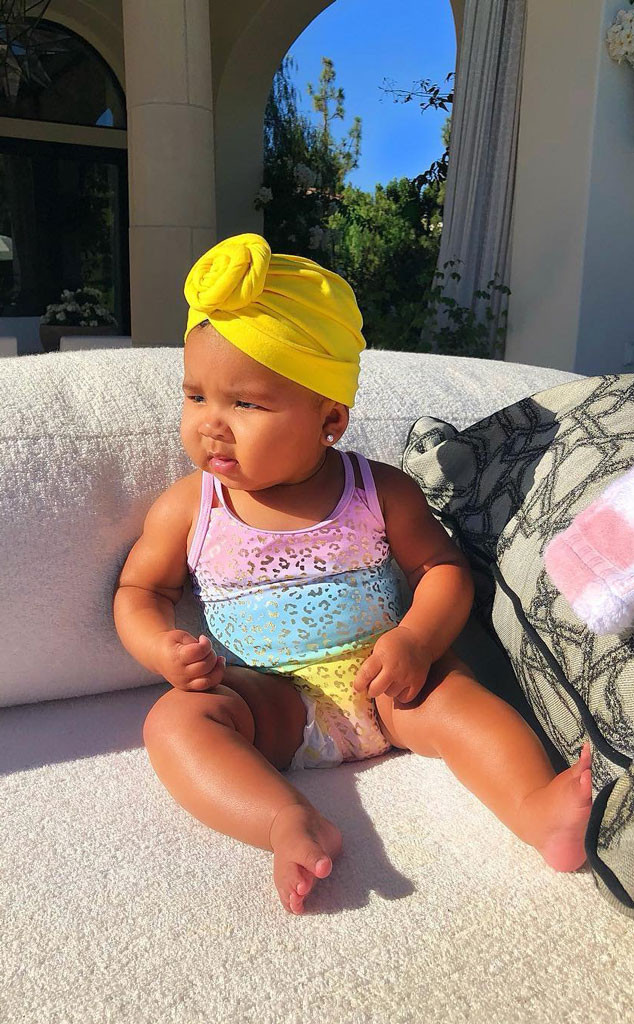 Instagram
Khloe Kardashian is talking about her girl.
The Keeping Up With the Kardashians star took to Instagram on Thursday to share an adorable new photo of her and Tristan Thompson's daughter, True Thompson, enjoying the sunshine outside. "I've Got Sunshine On A Cloudy Day. Talking About My Girl," Khloe captioned the post, referencing the song "My Girl" by The Temptations.
Khloe and Tristan's daughter will soon reach a milestone as she turns six months old in just a few short weeks. The E! star gave birth to her first child on April 12 in Cleveland.
Earlier this week, Khloe opened up to her fans about her pregnancy days.