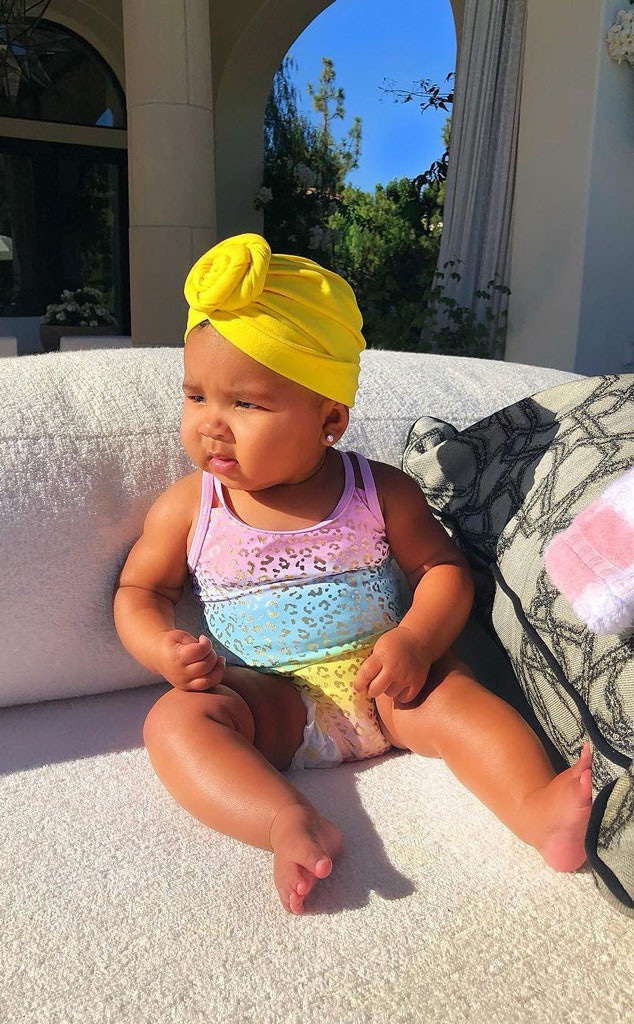 Instagram
Khloe Kardashian is talking about her girl.
The Keeping Up With the Kardashians star took to Instagram on Thursday to share an adorable new photo of her and Tristan Thompson's daughter, True Thompson, enjoying the sunshine outside. "I've Got Sunshine On A Cloudy Day. Talking About My Girl," Khloe captioned the post, referencing the song "My Girl" by The Temptations.
Khloe and Tristan's daughter will soon reach a milestone as she turns six months old in just a few short weeks. The E! star gave birth to her first child on April 12 in Cleveland.
Earlier this week, Khloe opened up to her fans about her pregnancy days.
"I miss being pregnant for a few reasons, but I really miss being pregnant because I used to have an excuse to be antisocial and go to bed early and not feel any type of way," Khloe tweeted.
While Khloe moved back to Los Angeles from Cleveland this summer, she'll soon return to Ohio as Tristan gears up for the Cleveland Cavaliers' basketball season.
"Khloe is planning to move back to Cleveland with Tristan in the next few weeks. They are doing better and have had a positive summer," a source recently told E! News. "Khloe just doesn't trust him 100 percent or know what's going to happen."
"She will be based in Cleveland with True for the season, but is going to be coming to L.A. for work commitments and to see her family when she can," the insider added.
You can see more of True's cutest baby photos in the gallery above!