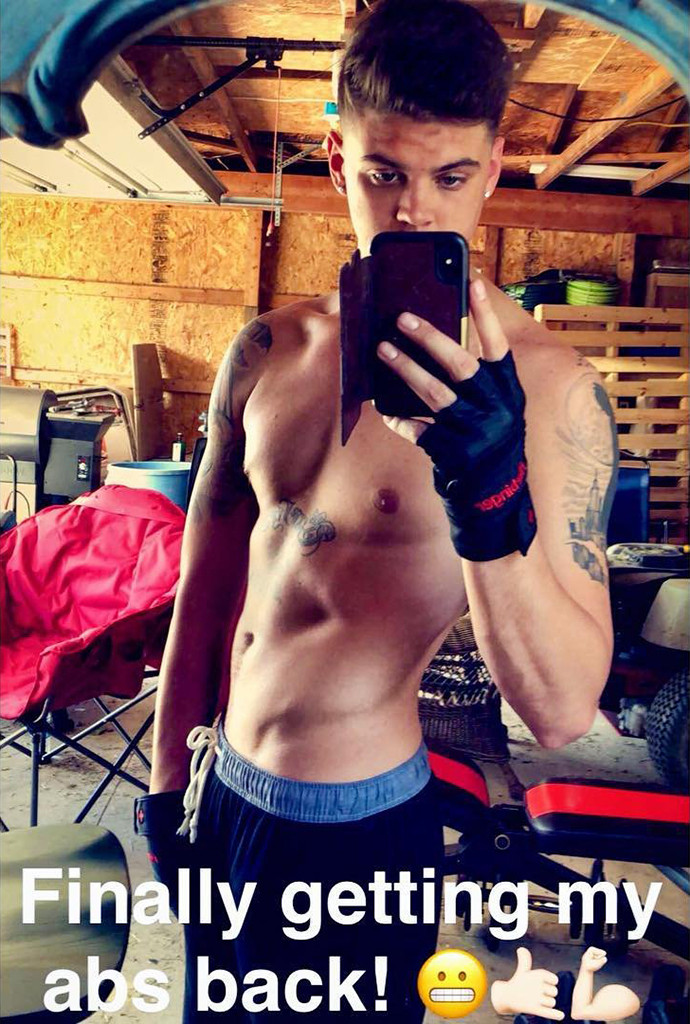 Tyler Baltierra/Instagram
Tyler Baltierra is showing off the results of his health and fitness journey!
The 26-year-old Teen Mom star took to Instagram on Thursday to share two shirtless before and after photos of himself, telling his followers that he's lost 43 pounds. "208lbs to 165lbs! I've been eating healthy for about 7 months (no processed foods/low carbs/no sugar) but I've only been working out for 3 of those months & I'm finally starting to see results from it!" Tyler captioned the post, adding the hashtags #ReachingGoals #SelfLove #Dedication #NaturalEndorphins #IAmMyOnlyCompetition.
Tyler has been documenting his health and fitness journey on social media for the past several months, keeping his fans updated on his progress.