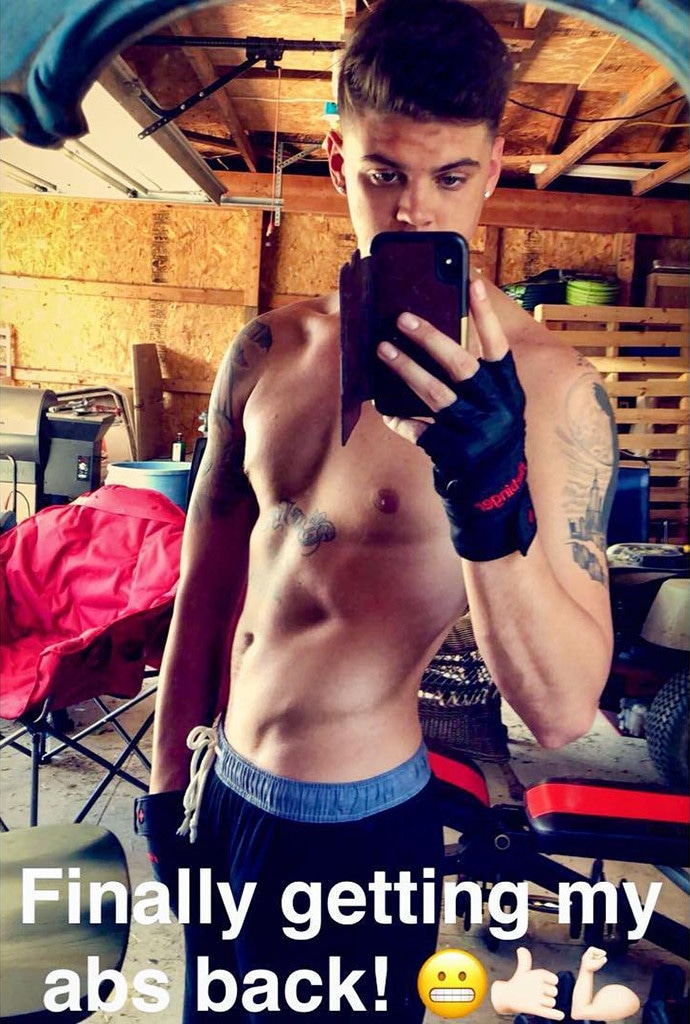 Tyler Baltierra/Instagram
Tyler Baltierra is showing off the results of his health and fitness journey!
The 26-year-old Teen Mom star took to Instagram on Thursday to share two shirtless before and after photos of himself, telling his followers that he's lost 43 pounds. "208lbs to 165lbs! I've been eating healthy for about 7 months (no processed foods/low carbs/no sugar) but I've only been working out for 3 of those months & I'm finally starting to see results from it!" Tyler captioned the post, adding the hashtags #ReachingGoals #SelfLove #Dedication #NaturalEndorphins #IAmMyOnlyCompetition.
Tyler has been documenting his health and fitness journey on social media for the past several months, keeping his fans updated on his progress.
Tyler opened up about his decision to eat healthier in early 2018, telling his Twitter followers, "The cool thing is, I'm actually learning how to cook pretty decent now! Almost been 8 weeks since I made the decision to eat healthier & I'm down about 30lbs & I FEEL GREAT!"
Then in June, Tyler took to Instagram to show off his abs in a shirtless selfie, writing, "Finally getting my abs back!"
It's a very exciting time for both Tyler and wife Catelynn Lowell, who recently announced that they're expecting a third child together.
"The big news is that we are expecting our rainbow baby," Catelynn told Us Weekly. "This baby is our rainbow after the storm. I'm super excited."