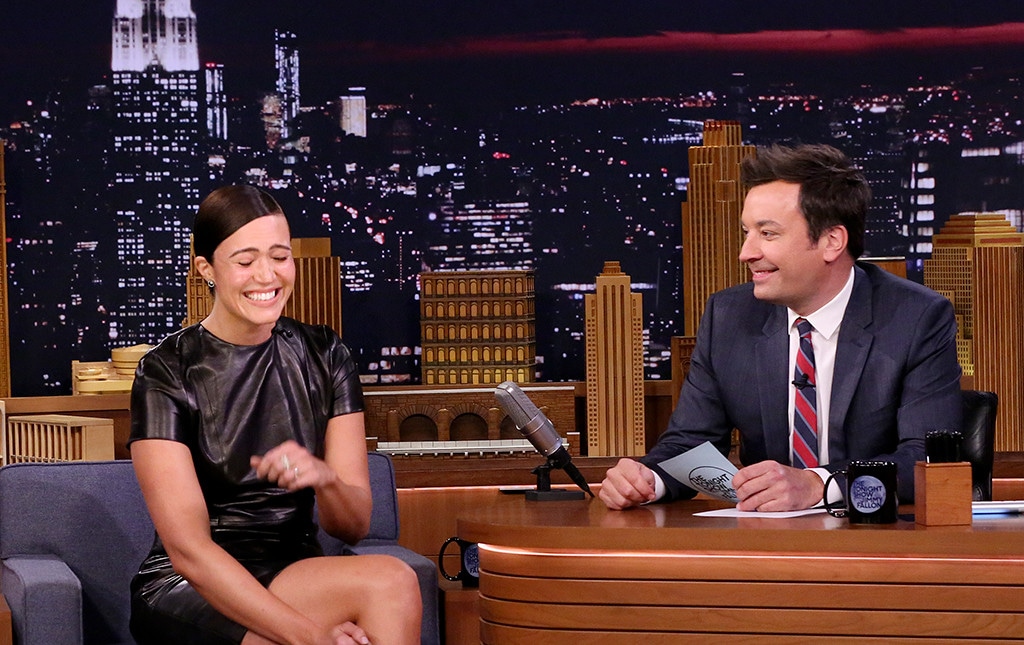 Andrew Lipovsky/NBC
It's been 16 years since Mandy Moore starred in A Walk to Remember. However, her portrayal of Jamie Sullivan still gets people choked up today.
"That movie has touched people and still continues to in a way that, like, we never ever expected," she told Jimmy Fallon during her guest appearance on Monday's episode of The Tonight Show. "I'm totally flattered."
Now, Moore continues to bring the water works by playing Rebecca Pearson on the award-winning show This Is Us.
"I'm slightly flabbergasted that, like, the sort of things in my career that I'm most known for are making people cry," she said. "I never would have guessed that in a million years." 
Fallon thought it would be fun to put her knowledge of both roles to the test. So, he quizzed her on lines from both performances. After Fallon did his best dramatic reading of one of Moore's or her co-stars' lines, the actress had to guess whether the line came from This Is Us or A Walk to Remember. 
While Moore totally nailed the quiz, the same couldn't be said for Fallon's acting abilities, which generally produced a few giggles.
"Milo, I'm sorry," he said, giving a shout-out to Moore's co-star Milo Ventimiglia.
Watch the video to see the episode.
While Moore will still likely bring the tears this season, the new season of This Is Us explores happier times, including the beginning of Jack and Rebecca's romance.
"It's fun! I feel like I get to smile and laugh and enjoy myself," she said. "I've cried all the tears humanly possible last season."
This Is Us premieres Tuesday, Sept. 25.
(E! and NBC are both part of NBCUniversal).