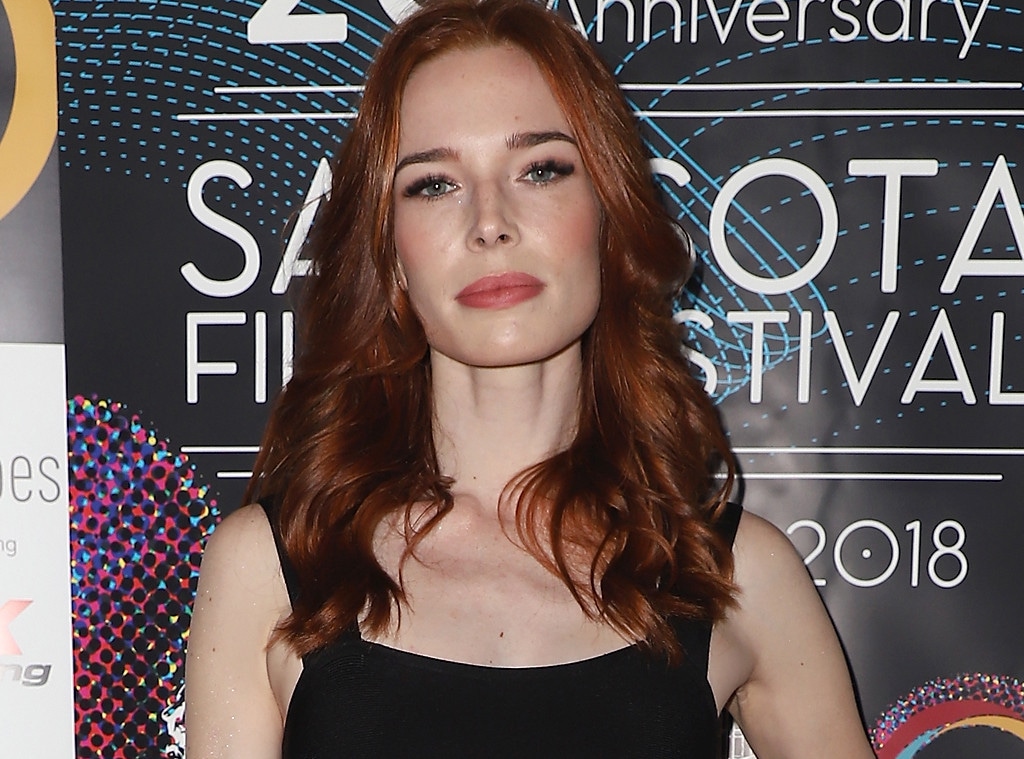 John Parra/Getty Images for Sarasota Film Festival
When Chloe Dykstra accused an unnamed ex of abuse in her essay, she never believed she would receive such internet backlash.
"I opened trending [on Twitter] and saw my face," she told Time in an interview published Thursday. "It was the most terrifying thing I have ever experienced. I was just like, 'No, no, no.'" 
Medium published the piece in June. In the article, Dykstra accused the alleged perpetrator of "long-term" abuse, sexual assault and career blacklisting. While she never named the former boyfriend, many assumed she was referring to Chris Hardwick, whom she dated for three years before splitting up in 2014.
At first, Dykstra received several encouraging messages from her followers. She even tweeted out a note in which she thanked them for the "outpouring of support and love."
"Then the tide kind of shifted," she told Time. "I was attacked relentlessly. There was an organized group of people online whose sole purpose was to try to disprove me. I was terrified people were going to figure out where I lived."
Dykstra said the comments took such a toll on her that she contemplated suicide.
"After months of reading horrible things about myself, I got to such a low point that I considered ending it," she said. "I didn't really have guidance because you can't really Google, 'How to handle being an accuser?'"
Hardwick denied the allegations in a statement to Deadline. The AMC star said he was "blindsided" by the accusations and that he does not tolerate "any kind of mistreatment of women."
"I was heartbroken to read Chloe's post," part of his statement read. "Our three year relationship was not perfect—we were ultimately not a good match and argued—even shouted at each other—but I loved her, and did my best to uplift and support her as a partner and companion in any way and at no time did I sexually assault her."
The network launched an investigation and revealed it would not air Talking Dead or Talking With Chris Hardwick during this time. Dykstra later revealed she had chosen not to participate in the investigation about the person she described in her essay, claiming she did "not believe in an eye for an eye."
After completing its investigation, AMC announced Hardwick would return to the programs in July. The host reappeared on Talking Dead in August. His name was also reinstated to his website Nerdist, from which it had previously been scrubbed. 
"When I found out he had gotten his jobs back, I was actually relieved because I knew [the online harassment] wasn't going to stop until he was reinstated," Dykstra said. 
Upon returning to his show, Hardwick tearfully addressed the audience and thanked them for his support.
"I want to thank you, The Walking Dead community, for all of your support these last couple of months," he said. "You know, this show is not just a job to me. This is—this is a vital part of my life, you know, and this has been a sanctuary these last seven years we've been here. This has been with me through good times and bad times and I have so much gratitude to you, the fans, and the producers, and the amazing casts of both of these shows, you know, for allowing me to come here and be a part of this community every week. This is what this is. This a community."