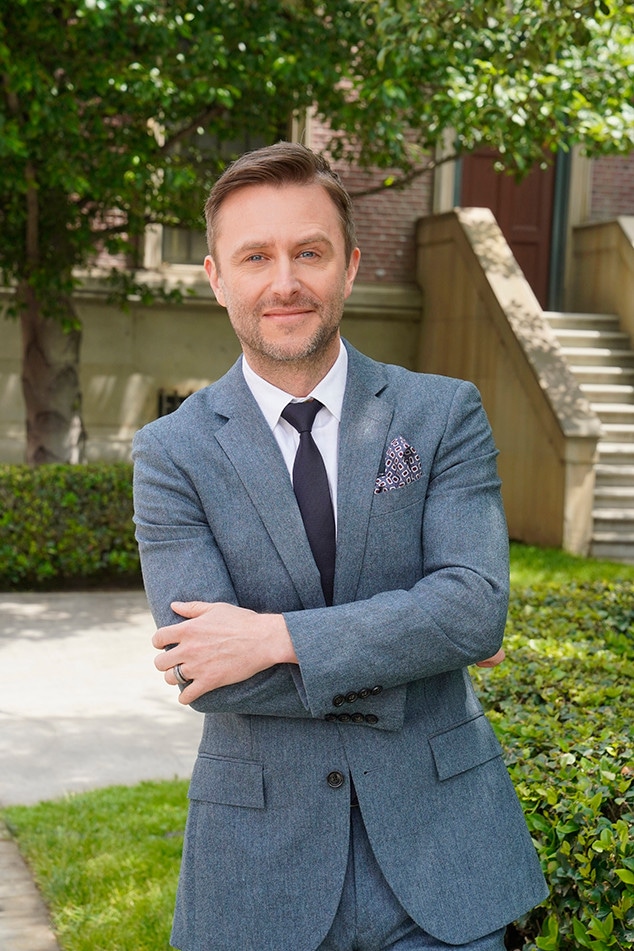 Paul Drinkwater/NBCUniversal
Chris Hardwick returned to host Talking Dead on Sunday following AMC's completed investigation into sexual assault and abuse claims against him.
Instead of starting the show by recapping the most recent episode of The Walking Dead, Hardwick kicked off the program by tearfully addressing the audience and thanking fans for their support. 
"Hi. Uh, you know, normally I recap the show we're about to talk about here. But, instead, I really just want to take a minute and I want say that I am so appreciative to be standing here right now,"  he said. "I want to thank you, The Walking Dead community, for all of your support these last couple of months. You know, this show is not just a job to me. This is—this is a vital part of my life, you know, and this has been a sanctuary these last seven years we've been here. This has been with me through good times and bad times and I have so much gratitude to you, the fans, and the producers, and the amazing casts of both of these shows, you know, for allowing me to come here and be a part of this community every week. This is what this is. This a community."
According to The Hollywood Reporter, he then added, "And, you know, we're on the precipice of a lot of changes on both Walking Dead shows in the coming weeks and months, and I am so looking forward to going on that journey with you. And I've said the following words a million times, countless times, and yet I have never been more thankful than I am in this moment to say to you: I am Chris Hardwick and this is Talking Dead."
AMC announced Hardwick's return in July.
"Following a comprehensive assessment by AMC, working with Ivy Kagan Bierman of the firm Loeb & Loeb, who has considerable experience in this area, Chris Hardwick will return to AMC as the host of Talking Dead and Talking With Chris Hardwick," a statement from the network read. "We take these matters very seriously and given the information available to us after a very careful review, including interviews with numerous individuals, we believe returning Chris to work is the appropriate step."
The investigation was prompted by an essay penned by Hardwick's ex-girlfriend Chloe Dykstra in which she described an allegedly abusive relationship with an unnamed boyfriend. In the piece, published via Medium, Dykstra claimed she suffered "long-term" abuse, sexual assault and career blacklisting. While she did not name Hardwick specifically, many interpreted the essay to be about the host.
Hardwick later denied Dykstra's allegations in a statement to Deadline.
"These are very serious allegations and not to be taken lightly which is why I've taken the day to consider how to respond," part of the statement read. "I was heartbroken to read Chloe's post. Our three year relationship was not perfect—we were ultimately not a good match and argued—even shouted at each other—but I loved her, and did my best to uplift and support her as a partner and companion in any way and at no time did I sexually assault her."
Hardwick also said he was "blindsided" by Dykstra's post and that he does not condone "any kind of mistreatment of women."
Following Hardwick's denial, Dykstra issued her own response via Twitter in which she thanked people for their support.
AMC announced it would not be airing Talking Dead and Talking With Chris Hardwick during its investigation. Dykstra later revealed that she chose not to participate in an investigation about the person she described in her essay.
"I do not believe in an eye for an eye, and therefore I have only shared my evidence with those who I felt should see it," she wrote in a statement via Twitter.
(E! and NBC are both part of NBCUniversal).