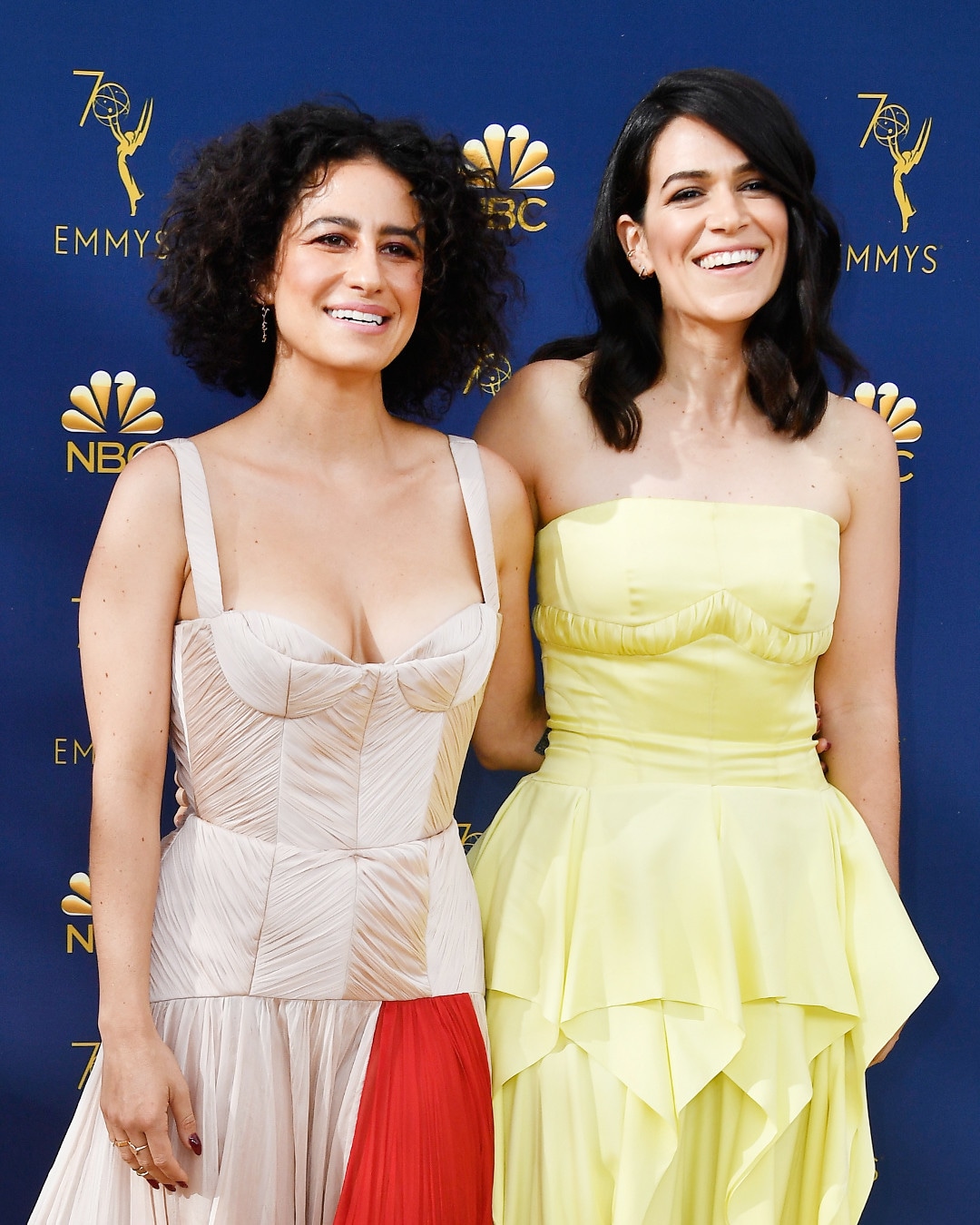 Frazer Harrison/Getty Images
Just in: Your nearest drugstore has everything you need to get ready for the red carpet.
At last night's 70th Annual Primetime Emmy Awards, celebrities brought their beauty and style A-game, wowing viewers with stunning looks on the red carpet. It's awe-inducing and inspirational. 
However, based on the beauty breakdowns from Hollywood glam squads, these eye-catching hair and makeup looks aren't beyond the average person's reach. In fact, you don't need a big budget or red carpet event to recreate looks from the likes of Elisabeth Moss, Tracee Ellis Ross and Kristen Bell. You just need to take a trip a drugstore and take along the right shopping list. 
Plus, with the diversity of the red carpet, celebs are proving that there are drugstore finds for every hair texture, skin tone and personal style. Broad City's Ilana Glazer and Abbi Jacobson are proof. The BFFs, who shared celebrity hairstylist Kylee Heath, used OGX, a brand you can find at Walgreen's and Target, to create their stunning, but very different looks. Abbi used products to give her silky, straightened hair, while Ilana opted for products that would amp up her natural curls.
Now that top hairstylist and makeup artists have shared the affordable products they love to use, we're compiling a shopping list for you. Check out the must-have drugstore products in the gallery above!