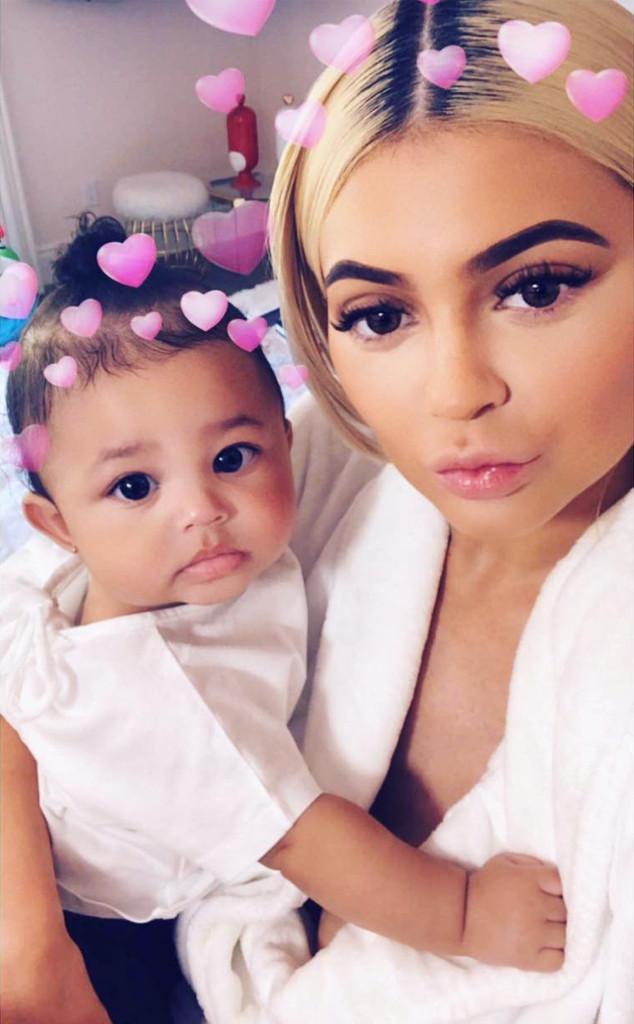 Kylie Jenner/Instagram
When it comes to her daughter, nothing comes in between Kylie Jenner and Stormi, including her makeup.
The makeup mogul shared a video of herself and the seven-month-old dancing on Snapchat, while she gets her makeup done. Stormi can be seen dancing and hopping up and down to the music as her mommy cuddles her. She then gives Kylie an adorable hug.
Kylie and the infant have been enjoying plenty of mother-daughter time in recent days, with the reality star sharing a selfie of them getting ready for the day on Wednesday. The new mom revealed, "Holding onto my hair is the new thing."
They have also been spending plenty of time basking in the sun before summer comes to an end. Kylie and Stormi lounged by the pool this past weekend, with the Life of Kylie star wearing a neon green two-piece, similar to the one her older sister Kim Kardashian sported in Miami.