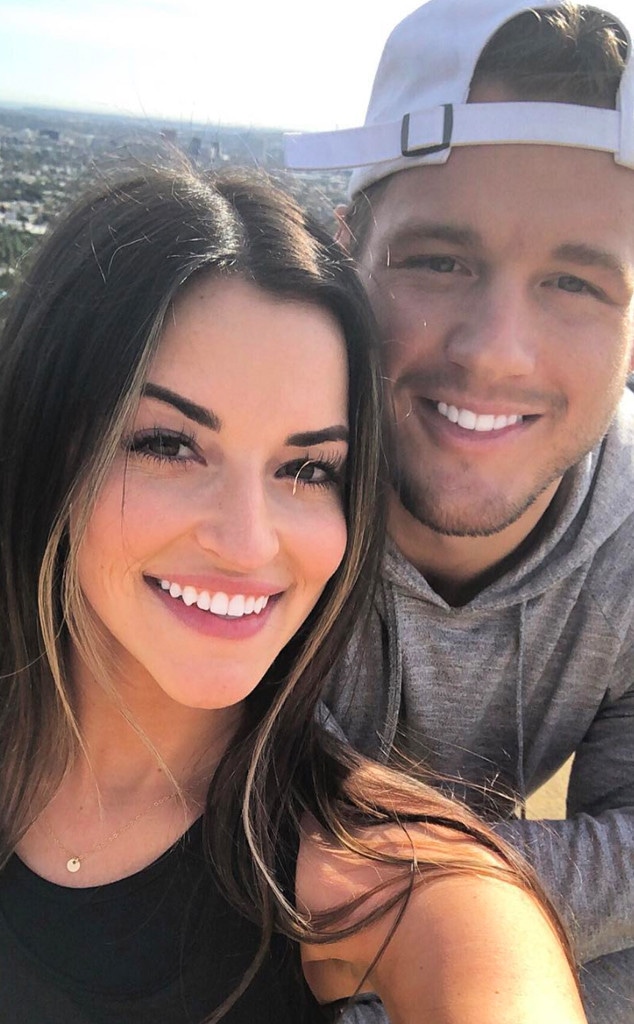 Instagram
After fans watched their breakup on Monday's episode of Bachelor in Paradise, Tia Booth and Colton Underwood took to social media to reflect on their split.
"Never ever regret following your heart," the physical therapist from Weiner, Ark. wrote on Instagram alongside a photo of the smiling duo. "Things may not always work out as you planned, but they always work out as they should. Thankful that this chapter of our lives has ended so new chapters can begin. I truly wish you the best, C. #peaceoutparadise#hotdogsforever #thankseleven." 
The former pro football player from Denver, Colo. also thanked Booth for their time together.
"Thank you for teaching me even more about myself, and most importantly, for your friendship that I know will continue far beyond Paradise," he wrote alongside a photo from their hot dog date. "Don't settle for anything less than the world, because that's what you deserve. Can't wait to see what the future has in store for you and catch up on life some day, preferably over a hot dog dinner."
Despite these well wishes, it didn't make watching the breakup on national television any easier.
"Y'all ever had a bad breakup with someone you wanted so bad? Ever had to watch it back on national television? #woof" Booth tweeted on Monday.
Booth also joked about a reconciliation after Bachelor in Paradise's famous on-again, off-again couple Ashley Iaconetti and Jared Haibon got engaged during Monday night's episode.
"So you're telling me there's a chance?! @ashleyiaco #jk congrats to you two!!" Booth wrote.
Watch:
Colton Underwood Talks "Bachelor in Paradise"
Bachelor Nation met Booth on Arie Luyendyk Jr.'s season of The Bachelor. But before the season aired, Booth connected with Underwood. Underwood had already applied to be a contestant on Becca Kufrin's season of The Bachelorette; however, he wasn't sure if he'd be cast as one of her suitors. So, he and Booth went on a date. But after finding out he'd been cast on season 14 of The Bachelorette, Underwood decided to pursue Kufrin's heart.
During his time on The Bachelorette, Underwood admitted to Kufrin he had gone on a date with Booth, who was one of her friends. While this initially put a strain on the relationship, the two were able to move forward. However, Booth later made an appearance on the show and told Kufrin she still had feelings for Underwood. The athlete went home the following episode. Although, Kufrin has defended Booth and insisted it wasn't because of her confession. 
Both Booth and Underwood went on to appear on the most recent season of Bachelor in Paradise. After a bit of a rocky start and warning from former contestant Raven Gates, the two decided to give the relationship another chance. Underwood even asked Booth to be his girlfriend. But on Monday's episode, Underwood admitted he couldn't see a future with Booth and they broke up. Both stars left the show after the split.
Underwood's former relationship with Booth wasn't his first romance to make headlines. He also previously dated Olympic gymnast Aly Raisman.
Now, Underwood is the one handing out the roses. ABC announced he will be the next Bachelor on Tuesday.