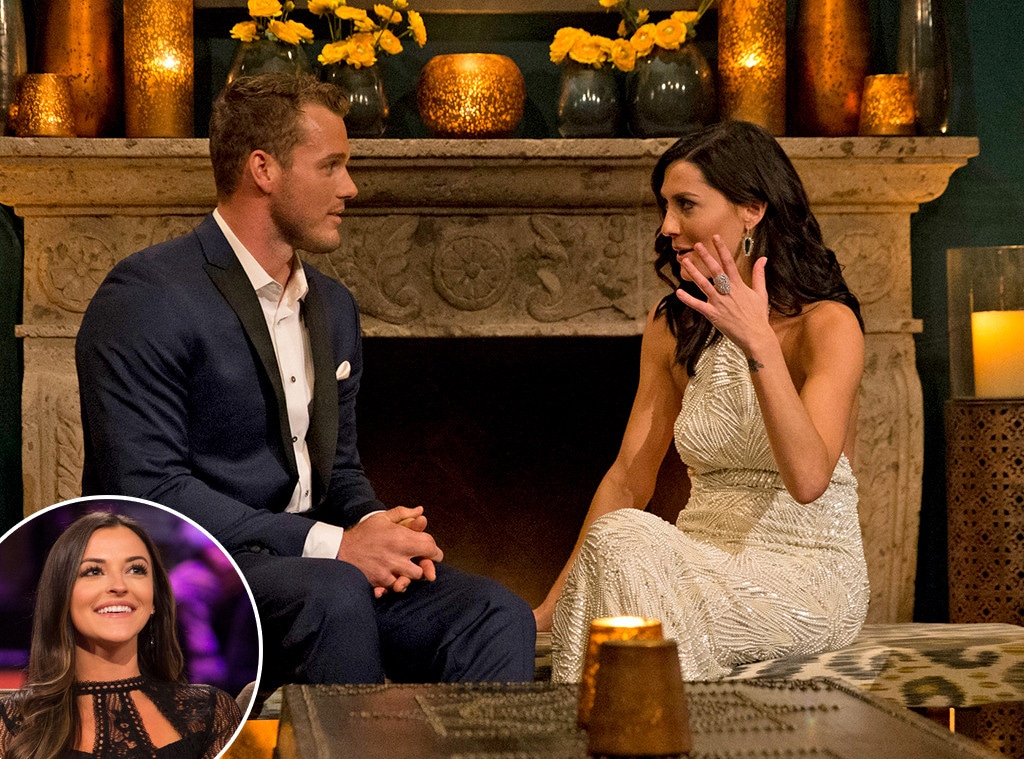 ABC
Becca Kufrin is coming to Tia Booth's defense after Monday's episode of The Bachelorette.
After going on the hometown dates, Kufrin sat down with her pals, including Bachelor alum Booth, to tell them which men were left in the competition. When Kufrin revealed that Colton Underwood was among the four remaining men, Booth grew visibly uncomfortable. Earlier in the season, Underwood had disclosed to Kufrin that he had been involved with Booth for a brief period of time before he went on the show.
Following that conversation, Kufrin talked to Booth, who expressed she had moved on from the relationship. But on Monday's episode, Booth shared that she'd had a change of heart, telling Kufrin that she still had feelings for Underwood.
At the end of the episode, Kufrin sent Underwood home, and social media thinks Booth is to blame. But Kufrin is standing up for her friend amid the social media backlash in a lengthy post on Instagram.
"To those who have been blasting Tia, please take a moment to reflect on how it would feel if someone said such hurtful things to you or a friend of yours," Kufrin began. "Tia and I went on a TV show for the chance at love that would be portrayed to the world, but that doesn't mean we signed up for others to make such harsh judgments based upon what is shown in only two hours and to spew hatred without actually getting to know us for who we are."
"Tia is kind, strong, upfront, funny, spunky and caring woman," she continued. "She has a huge heart and if anyone sat down with her for three minutes they would realize that. Yes, we are still friends and my friendships are one of the things I hold most dear. Everyone is entitled to their own opinion but that should allow for people to vocalize such hatred when it's not warranted. If I can let it go and move on from one conversation then I sure hope everyone else can too."
Garrett Yrigoyen, Blake Horstmann and Jason Tartick are the final three men competing for Kufrin's heart this season.