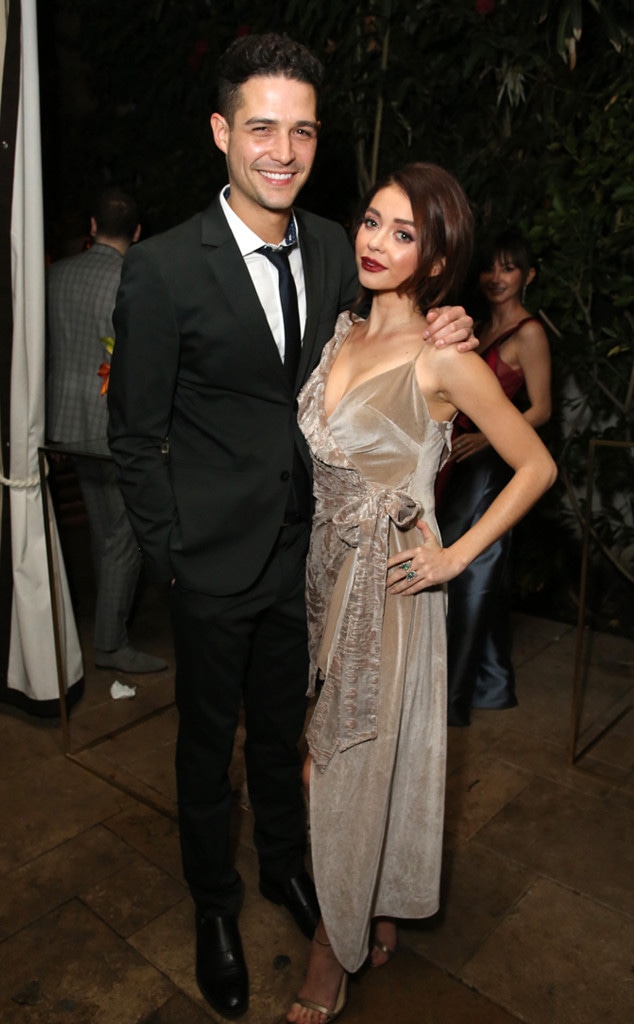 Rachel Murray/Getty Images for Entertainment Weekly
It's been just a few weeks since Sarah Hyland and Wells Adams moved in together, and it looks like their relationship is stronger than ever.
"I think it's brought us closer," the Modern Family star said while attending Variety's Power of Young Hollywood event in West Hollywood on Tuesday. "I don't think it's been long enough to discover pet peeves in each other." 
In fact, the actress admitted she's even learned a thing or two about her Bachelor in Paradise bartender beau.
"He's more anal and cleaner than I am," she said. "So, it's great for me."
Adams announced he was relocating to Los Angeles last month during an episode of his podcast Your Favorite Thing. While the reality star said he wasn't concerned about living with his girlfriend, he admitted he was a little worried about how well his dog Carl would get along with her dog Boo. However, Hyland and her Instagram photo seemed to suggest that everyone is now one big happy family.
"The dogs are amazing," she said at the event. "There's a little bit of a power struggle with Boo and Carl since they're both big dogs. But Boo is more of a dominant alpha personality where Carl is an alpha-sized dog.  But they're having fun finally playing, and it's really nice to see Boo finally play with a dog her own size."
Hyland and Adams had been in a long-distance relationship ever since they started dating last fall. Now that they're finally together, the two can enjoy regular date nights. For instance, Hyland said the two spent some time in Carmel and Monterey, Calif. just last weekend.
"We brought a couple [of] wine glasses down to the beach and opened a mini wine bottle of rosé and just watched the sunset—even though it was really foggy and there was no sunset," she said. "But it was still nice, and it was beautiful beaches! I've never been up there."
Congratulations, you two!