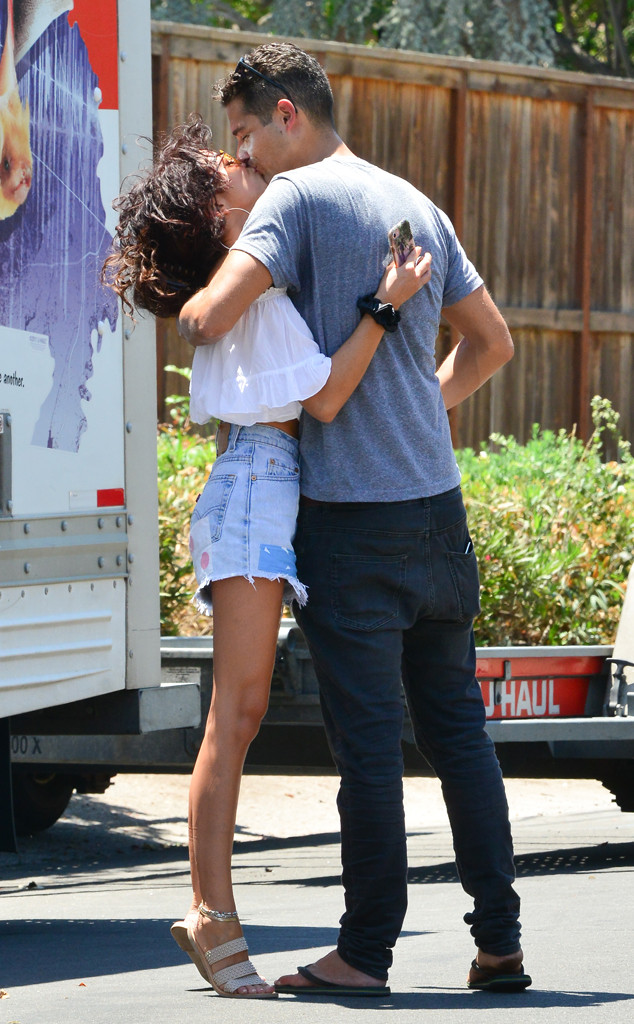 WENN
Wells Adams and Sarah Hyland can officially say Adios to their long-distance relationship.
The former Bachelorette contestant was seen arriving at Hyland's Los Angeles home on Friday—U-Haul and all. A photo captured their smooching and frankly, they couldn't look happier to be reunited.
Adams mentioned on his podcast Your Favorite Thing that he would soon relocate from Nashville to Los Angeles to be with Hyland. "I'm not concerned about us living together or us getting along or whatever. I'm most concerned about my dogs and her dogs," he said on the podcast.
Hyland and Adams had been discussing the cross-country trip for some time. One source told E! News at the time, "Wells is very serious already about a long term commitment and is moving to LA to build a future together with Sarah."