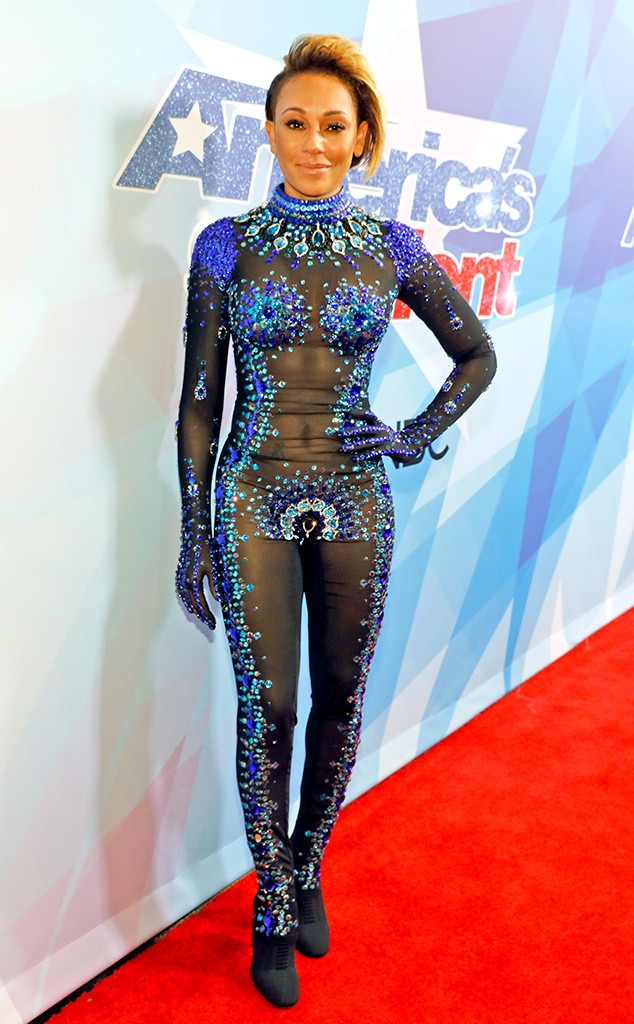 Trae Patton/NBC
Mel B is prioritizing her health. 
In a statement to The Sun on Sunday, the Spice Girls singer revealed her plan to seek further professional help after being diagnosed with post traumatic stress disorder. Mel B said she plans to enter a rehab facility in her native U.K. following an "incredibly difficult" past six months. 
"I've been working with a writer on my book, Brutally Honest, and it has been unbelievably traumatic reliving an emotionally abusive relationship and confronting so many massive issues in my life," she reportedly shared. "I am being very honest about drinking to numb my pain but that is just a way a lot of people mask what is really going on."
Mel B, 43, further said in the statement, "Sometimes it is too hard to cope with all the emotions I feel. But the problem has never been about sex or alcohol—it is underneath all that. I am fully aware I have been at a crisis point. No one knows myself better than I do, but I am dealing with it." 
In the "next few weeks," Mel B told The Sun, she will enter a "proper therapy program" to address her personal struggles. Those private battles have made headlines over the past year, including the death of her father in March 2017 and contentious divorce battle with Stephen Belafonte. 
Last April, Mel B obtained a restraining order against the film producer, alleging in court documents that he had been physically and verbally abusive throughout their decade-long marriage. The singer stated that Stephen demanded she partake in "sexual intercourse with him and random women" and accused him of threatening to release footage of the alleged sexual activity if she objected. Belafonte's attorneys called the claims "outrageous," and in November 2017 the exes reached a private settlement. 
As part of the agreement, Mel B withdrew her domestic violence restraining order against him. 
In addition to her statement, Mel B tweeted "Knowledge is power" and a link to a website detailing PTSD. She also retweeted a post from her mother, Andrea Brown, mentioning Mel's decision to enter rehab. 
"I'm so proud of my daughter. She has the courage to face her demons head on and deal with them," Andrea wrote. "I know what hell she has been through and I know what trauma she has suffered and still suffers. Do not judge because so many people have PTSD and try and numb the pain any way they can. I am proud of her honesty and I am proud my daughter speaks out on a subject that affects so many people."
E! News has reached out to her rep for comment.