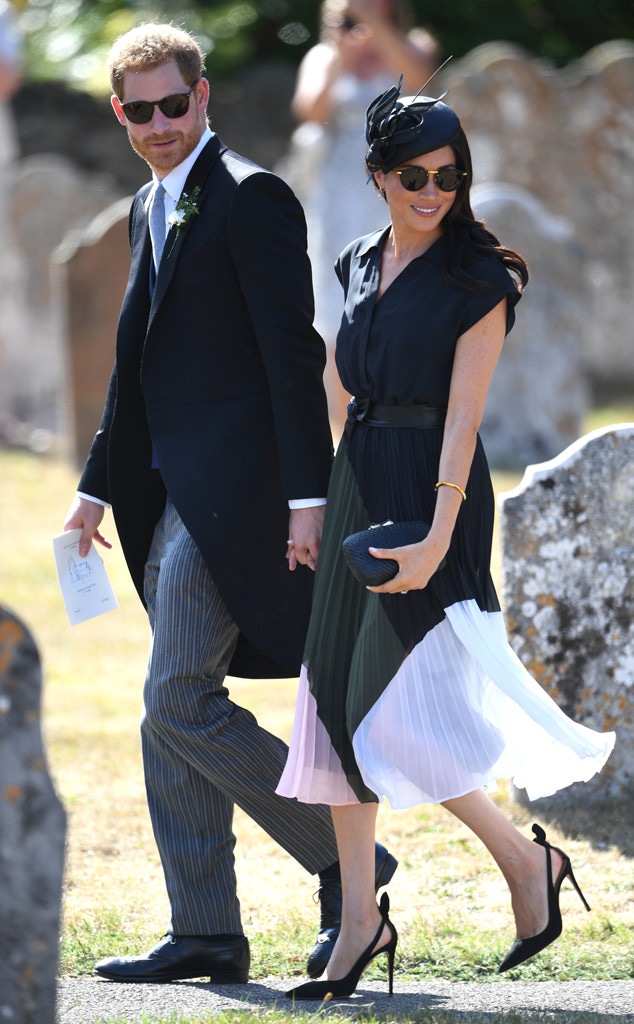 Joe Giddens/PA Wire
Man's just friend is also fit for a (potentially future) king.
Prince Harry and Duchess of Sussex Meghan Markle have reportedly adopted a Labrador dog earlier this summer. The dog—whose named has not yet been announced—has joined Prince Harry and the Duchess on short-term jaunts to their home in the Cotswolds as well as keeping them company at their cottage at Kensington Palace. Kensington Palace declined to comment on the matter.
Meghan has always been an outspoken dog lover. In fact, one of her dogs, a little beagle named Guy, resides in London as well. Guy even received the royal treatment on the way to the Royal Wedding on May 19 when the canine hitched a ride with Queen Elizabeth II in her Range Rover on her way to Windsor. Meghan's other dog Bogart, however, didn't come across the pond with his adoptive mother and now lives in Los Angeles with a friend.
The newlyweds' addition to the family comes just months after Queen Elizabeth II had to put down the last of her corgis, Willow. Willow was a 14th generation royal corgi, who was descended from the Queen's first dog, Susan. Susan was given to Queen Elizabeth when she was 18 and the royal subsequently began a corgi breeding program after that.
When Prince Harry and Meghan first met the Queen together, the Queen's dogs immediately gave their endorsement of the royal-to-be. During their first post-engagement interview, Harry told Meghan, "The corgis took to you straight away. I've spent the last 33 years being barked at, this one walks in, absolutely nothing."
No word yet if the newest addition to their family joined Prince Harry and Meghan on their recent trip to Italy while hanging out with their new bffs George Clooney and Amal Clooney at their sprawling home in Lake Como, Villa Oleandra.