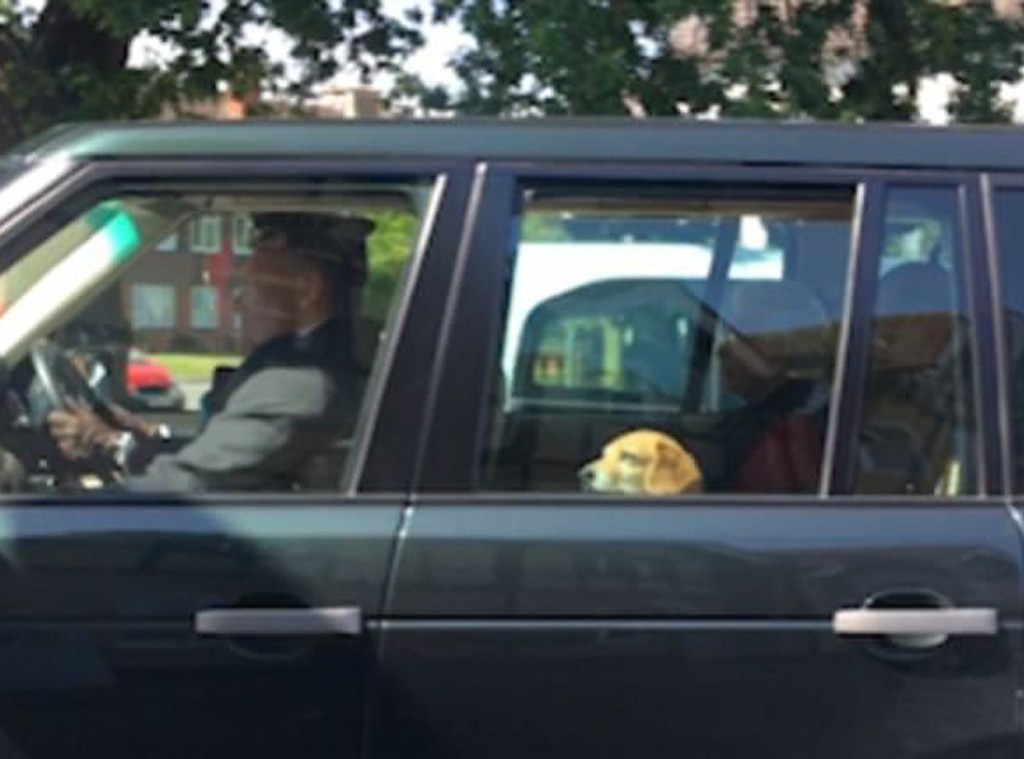 Abbey Thomas/DailyMail.com
The royal wedding has gone to the dogs! (In the best way possible, of course.)
Meghan Markle's adorable pup received the ultimate royal treatment as he accompanied Queen Elizabeth II on her drive into Windsor ahead of Saturday's celebration. In a video published by The Daily Mail, the regal beagle believed to be the bride's rescue dog named Guy peers out the window opposite from Her Majesty. 
The actress previously revealed in her post-engagement interview with BBC that Guy had joined her in London, while her other beloved dog named Bogart remained in Markle's native Los Angeles with a friend.
Queen Elizabeth's love of animals is well-documented, and just last month she bid farewell to her last of more than 30 royal corgis over the years. 
A Buckingham Palace source reportedly told The Daily Mail that the British Monarch was "more upset about Willow's death than any of them," explaining, "It is probably because Willow was the last link to her parents and a pastime that goes back to her own childhood. It really does feel like the end of an era."
Meghan and Queen Elizabeth likely bonded over their mutual adoration for dogs, and even Prince Harry has noted the corgis' immediate bond with his future wife. "The corgis took to you straight away," Harry told Meghan in their first sit-down together. "I've spent the last 33 years being barked at, this one walks in, absolutely nothing," he continued, saying the dogs were "just wagging tails, and I was like, 'Argh.'"
From the looks of it, Queen Elizabeth and Guy are getting along just as swimmingly!