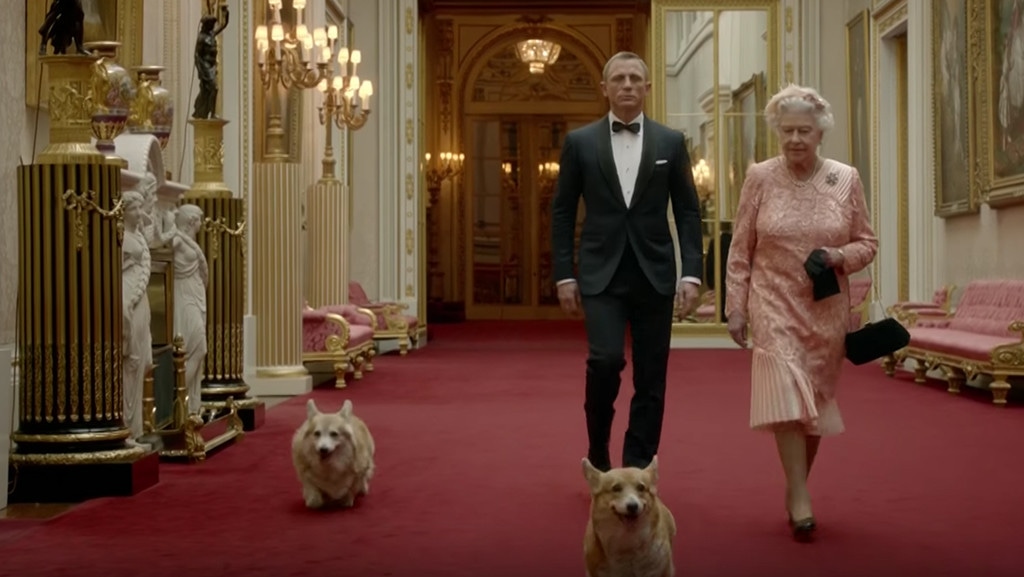 Olympics / YouTube
Queen Elizabeth II is mourning the death of her last remaining home-bred corgi, Willow.
The dog, who was believed to be almost 15, had suffered from cancer and was recently put down at Windsor Castle, The Daily Mail reported. The Queen has owned more than 30 corgis throughout her reign and reportedly stopped breeding them a few years ago because she did not want to leave any behind after she died.
"She has mourned every one of her corgis over the years, but she has been more upset about Willow's death than any of them," a Buckingham Palace source told The Daily Mail. "It is probably because Willow was the last link to her parents and a pastime that goes back to her own childhood. It really does feel like the end of an era."
Willow was the 14th generation descended from the queen's first dog Susan, who was her 18th birthday present. Her father King George VI first brought a corgi, Dookie, into the Royal Family in 1933.
The queen still has Whisper, a corgi she adopted after the death of his owner, a former gamekeeper at her Sandringham estate. She also has dogs Vulcan and Candy, who are "dorgis," a mix between a corgi and a dachshund.
Willow's death comes 18 months after the loss of royal corgi Holly, who lived to be 13, The Daily Mail reported.
Both dogs appeared with the queen and Daniel Craig in a James Bond sketch that aired during the opening of the 2012 Summer Olympics in London.