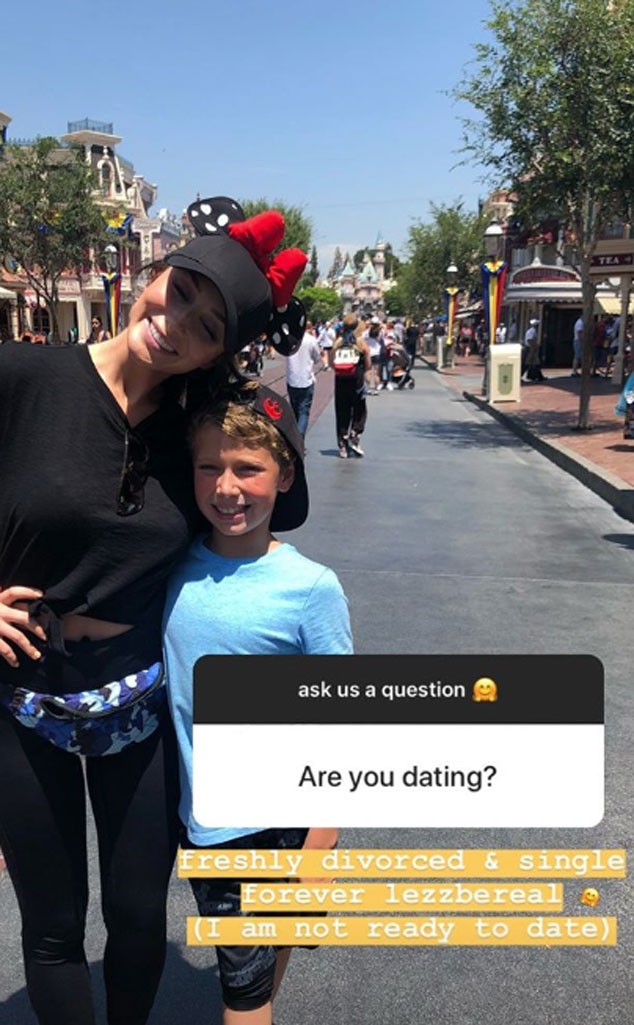 Instagram
Bristol Palin has confirmed her divorce from Dakota Meyer.
Back in February, E! News confirmed that Meyer had filed for divorce from the daughter of Sarah Palin after almost two years of marriage. Meyer filed a petition for divorce on Jan. 29 in Austin, Texas. Then months later, the duo sparked rumors of a reconciliation after he professed his love for her on social media in May.
"Couldn't be prouder of @bsmp2 for passing her real estate exam today! Congratulations I love you," he wrote alongside a picture of Palin. But now Palin seems to be setting the record straight on her relationship status.
During a Q&A on Instagram Wednesday, Palin was asked if she's dating. "Freshly divorced & single forever lezzbereal," Palin responded. "I am not ready to date."
One social media user also wrote to Palin, "I'm newly divorced and left with bills...do you ever have anxiety on how you'll do it all?"
In response, Palin wrote, "100%...I think you'd have to be just sooo financially hooked up NOT to worry...it's an intimidating thing...going to be a humbling experience."
When asked what's the most "annoying" question she gets asked, Palin replied, "If I'm married."
An attorney for Meyer tells E! News in a statement, "The divorce has been finalized on amicable terms. Mr. Meyer will have joint custody and equal possession of his children with Ms. Palin." 
Palin and Meyer have two children together, they welcomed a daughter, Sailor Grace Meyer, in Dec. 2015. Two years later, they welcomed their second child together, a girl named Atlee Bay Meyer in May 2017. Palin also has a son, Tripp Johnston-Palin, with her ex Levi Johnston.
So would she ever consider getting married again? "Honestly (right this SECOND) no...my focus is on God & my kids...a relationship/guy isn't even close on my radar," Palin shared Wednesday.
Addressing her divorce once more, Palin wrote to her Instagram followers, "I try to be a decent person...I'm a work in progress! Nothing to be sorry about a divorce-it's life! God cleans our slates, forgives our sins and covers us with His grace! Life is good!! My kids are happy and healthy and that's all I can ask for!"
It was announced last month that Palin will be joining the cast of Teen Mom OG for season 8, so is she excited about her new reality TV venture? "NERVOUS! But excited," she told her Instagram followers during the Q&A.