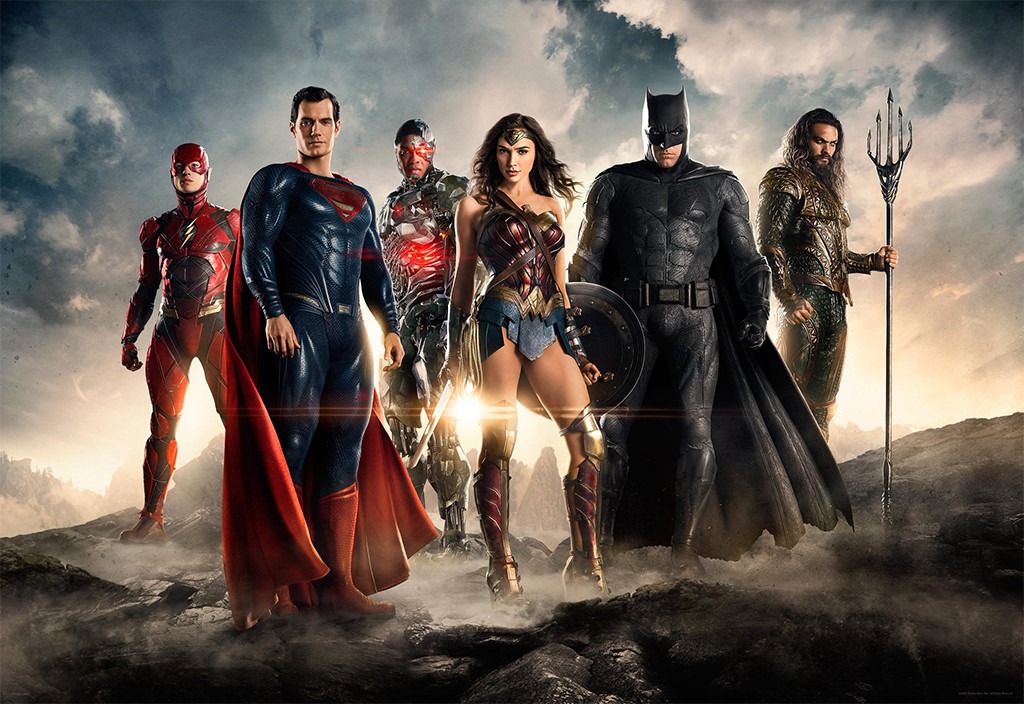 DC Entertainment / Warner Bros. Pictures
Get ready teens, because the choice is yours!
The 2018 Teen Choice Awards are just around the corner (they air tomorrow) and we cannot wait to see who wins the biggest categories like Choice Summer Movie, Choice Breakout TV Star and Choice Drama TV Show. 
While we may not know the winners just yet, we do want to hear from you on which film you think was the best action movie this year. 
There were a lot of great action-packed films that hit theaters this year, but only five can compete for the title of Choice Action Movie. 
Vote for the movie that still makes you feel an adrenaline rush below and get ready to see which movie takes home the surfboard trophy on Sunday.
If we're talking about action movies you know we have to mention any, and all, superhero movies that made a lasting impression on fans. So, let's start with Justice League.
The movie hit theaters in November and we're still not over all of the amazing heroes that teamed up to help Bruce Wayne (Ben Affleck) and Diana Prince (Gal Gadot) aka Batman and Wonder Woman face off against the biggest enemy they've seen thus far.
Of course, the power squad of Batman, Wonder Woman, Aquaman (Jason Momoa), Cyborg (Ray Fisher) and The Flash (Ezra Miller) will have to beat out fellow superheroes like Captain America (Chris Evans) and Black Widow (Scarlett Johansson) who killed it in Avengers: Infinity War this spring.
Not only did this film crush it at the box office, but it left Marvel fans screaming for another Avengers film, one that could be numerous actors last one for the franchise.
Plus, we need to know what happened to the Avengers who "disappeared" at the end of the movie. Are they actually gone?!
The superheroes aren't the only ones who brought action to the big screen over the past year. Movies like Maze Runner: The Death Cure were super popular and have been on our radar for months.
Remember when Dylan O'Brien reprised his role as Thomas and set out to find a cure for "The Flare," which was a deadly, terrible disease? It was so intense.
Another box office favorite up for this award is Pacific Rim: Uprising. This film came out in March and starred John Boyega as Jake Pentecost and Scott Eastwood as Nate Lambert.
It reunited Jake (Boyega) with Mako Mori (Rinko Kikuchi) as they led a new generation of Jaeger pilots against a new threat. It was hardcore and jam-packed with action and fights and victories.
The last movie competing in this category is Tomb Raider, which is all about girl power.
Alicia Vikander took over Angelina Jolie's coveted role as Lara Croft in the March release, which showed Lara pushing herself past her limits in order to try and find her father who had disappeared on a mysterious island.
As you might've guessed, Vikander was a total badass and we are all for a female-driven movie taking home the surfboard.
Vote now for your favorite action film over the past year and tune in to see if your pick wins tomorrow night.
The 2018 Teen Choice Awards will air live from The Forum in Los Angeles on Sunday, Aug. 12 at 8 p.m. on FOX.
2018 TCAs: Best Action Movie Poll