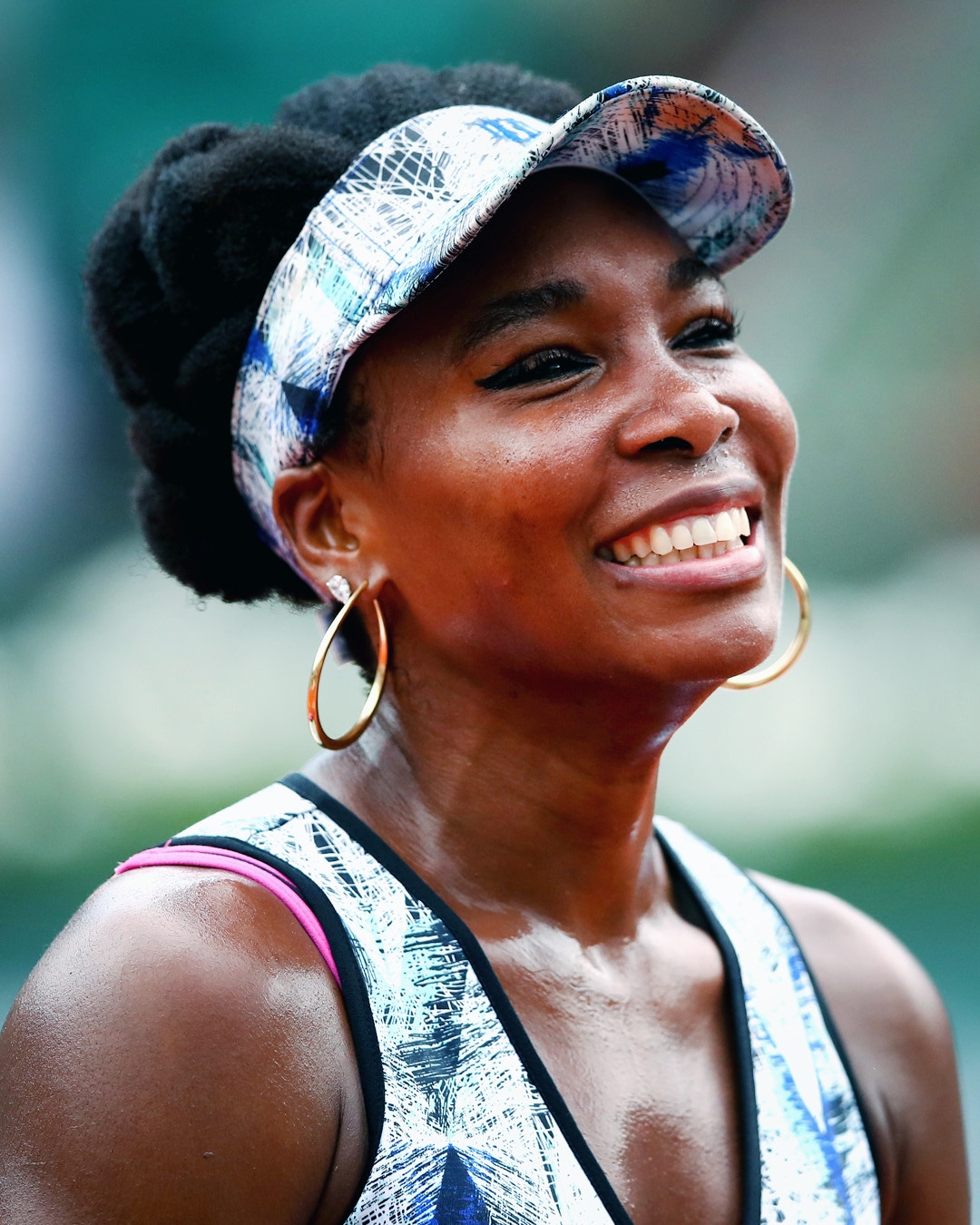 Tim Clayton/Corbis via Getty Images
When you want to win big, you have to look good.
As seen by her gold hoops, matching graphic outfit and makeup, Venus Williams steps on to the court with style. She wins big, proving herself to be a leader within the sport. Yet beyond her many accolades and titles, the Olympian proves that women athletes can bring their feminine style to sports and still dominate. First, she launched EleVen by Venus Williams, a women's sportswear line, to share her love for fashion. Now, she's revealing the sweat-proof makeup that keeps her looking good on and off of the court.
"I like this waterproof eyeliner by Milani because it's amazing and it doesn't smudge on the court," she told Well + Good.
As seen by her recent on-court beauty, the tennis champion loves liner, opting for bold eye looks with winged eyeliner. And, the Milani Stay Put Eye Liner, a pencil with a creamy formula, ensures that her look lasts throughout the game. According to the brand (and Venus), the waterproof product holds up against sweat, tears and rain. You'll need eye makeup remover to take it off, but for $7, it's a drugstore buy that will come in handy when you need a smudge-proof look. 
If you'd prefer a liquid over a pencil, the athlete told E! News that she keeps Milani Infinite Liquid Eye Liner in her gym bag. The product also has semi-permanent and waterproof formula, but has a felt tip, which allows for more defined lines.