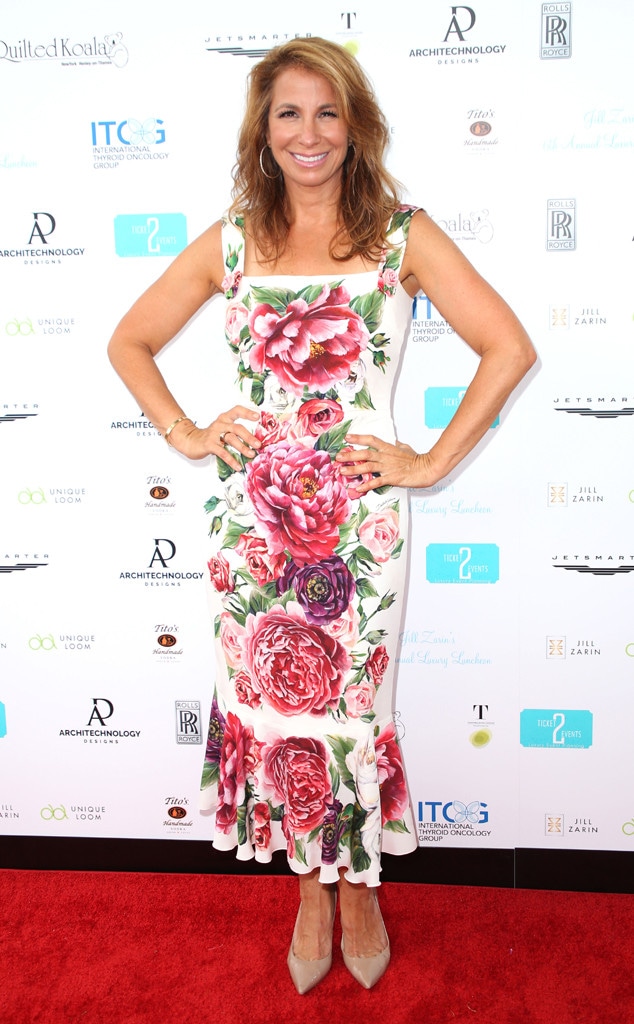 Sonia Moskowitz/Getty Images
Will Jill Zarin return to The Real Housewives of New York City? She wants to, in a small way, and she's got the time. 
The 54-year-old reality star left the Bravo show in 2011 after season four, then returned to make brief appearances on the series during seasons nine and the current season 10, the latter of which showed her and her former co-stars at her late husband Bobby Zarin's funeral. The reunion sparked rumors that Jill could soon return to RHONY, which were fueled further this week after cast member Carole Radziwill announced this week that she is leaving.
"Somebody started a rumor that I was in talks with Bravo. That's not true. That's not true," Jill said on Saturday at the sixth annual Luxury Luncheon, with this one honoring Bobby, in the Hamptons.
"I would like to come back as a friend," she told E! News. "I've said that before. I would. I don't know if my friend would like to do it, but, yeah, 'cause I think I have the time now. I couldn't do it for many years because of Bobby, and I was talking care of him. But now I have the time. And I think Luann needs me."
Watch:
Bethenny Frankel Opens Up on Jill Zarin & Luann De Lesseps
Earlier this month, cast member Luann de Lesseps  checked herself into rehab for the second time several months after she was arrested for allegedly kicking a police officer while intoxicated at a hotel in Palm Beach, Florida. She recently pleaded guilty to battery, trespass and disorderly intoxication as part of a plea deal that will give her one year of probation. 
Luann did not attend Jill's luncheon.
"She texted me this morning and she wished me good luck today, 'cause she's always here," Jill said at her luncheon. "I think she missed one year and there was a really good reason. But she's always here for me and she was thinking of me this morning, which meant a lot.
Luann announced on Instagram on Saturday that she is "doing great" and plans to perform her Countess and Friends cabaret show at The Paramount in Long Island, New York, on Aug. 4 and at the Music Box Theater at The Borgata in Atlantic City, New Jersey, on Aug. 24.
Several other stars from various Real Housewives shows attended Jill's luncheon. She was accompanied by her new boyfriend Gary Brody.
"He's really good to talk to," she said. "He doesn't mind when I talk about Bobby- I talk about Bobby all the time. I refer to things that he said and there are little things, you know, 'Bobby would do this.' He loves hearing about it, he actually respects him, he's younger than Bobby was and he's heard so many great stories of what a mensch, you know, Bobby was, amazing, he's one of a kind, and I think he...looks at him as an inspiration kind of guy."