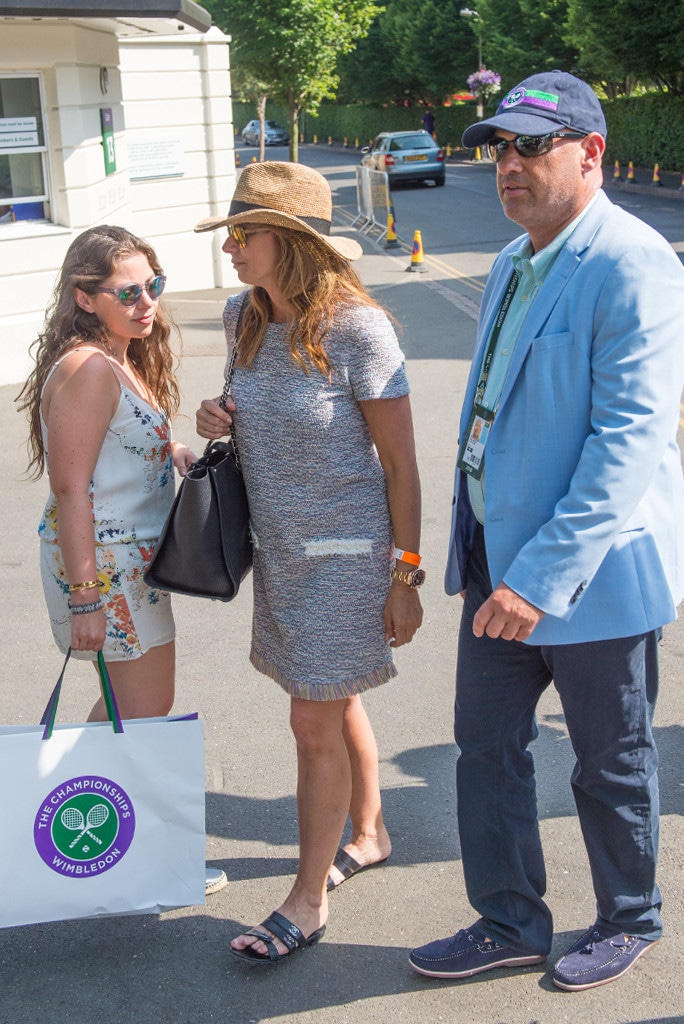 SplashNews.com
Jill Zarin is ready to dip her feet into the dating pool.
E! News has exclusively learned that the former Real Housewives of New York City star is dating Gary Brody.
"She is very happy. They are old friends and [her daughter] Ally loves him," a source shared with us.
The new couple, alongside Ally Shapiro, were photographed attending Wimbledon tennis matches this week in London. "We made it!" Jill shared on Instagram Friday morning. "I've waited my whole life to go to #Wimbledon and we are here! @allyshapiro."
In addition, Jill and Gary were spotted together in Miami last month where they enjoyed dinner at NOVIKOV Miami.  
Fellow Real Housewives of Miami star Marysol Patton was able to join the couple at a corner table as they enjoyed a whole lobster and spare ribs. "Jill was glowing and looked extremely happy in a red dress," a separate eyewitness shared. "The duo left together around 11 p.m. in a chauffeured Mercedes."
The new romance comes after Jill lost her husband Bobby Zarin in January after a long battle with cancer.
"Words cannot express the hole in my heart," Jill wrote on Instagram soon after his passing. "Bobby taught me what true and deep love is. Thank you my love for sharing your life with me. You inspire those around you to be the best they can be. I will never forget you... your legacy lives on through your beautiful children and grandchildren."
And soon after Bravo paid tribute to Bobby, Jill expressed the power of unconditional love. 
"Only time will tell if I will ever find true love again. I hope so. Nothing feels better than being loved by someone unconditionally with all their heart and soul that you can feel their energy across the room," she shared on social media. "It can happen in an instant or never happen at all." 
The Bravo star remains focused on raising money and awareness for the International Thyroid Oncology Group.