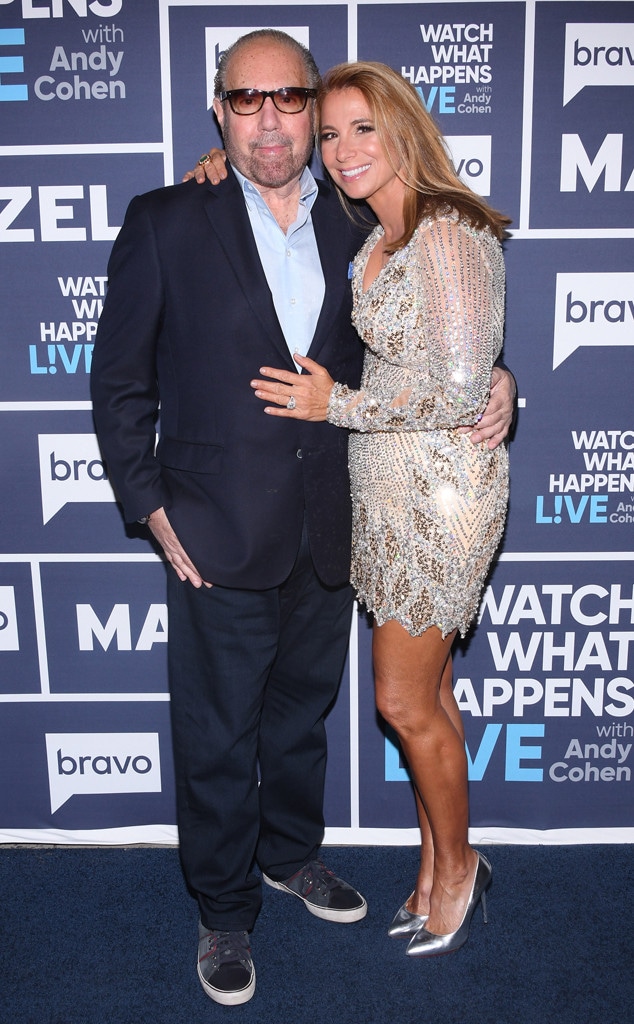 Charles Sykes/Bravo/NBCU Photo Bank via Getty Images
Bobby Zarin, husband of The Real Housewives of New York City star Jill Zarin, died on Saturday after battling cancer for years. He was 71.
on Jan. 13, Jill shared an official statement on her website on behalf of the family, "With the heaviest of hearts, we are devastated to share the news that our beloved Bobby Zarin passed away peacefully today surrounded by family after a courageous battle with cancer. There are no words to describe how heartbroken we are. Thank you, everyone for all your love, and support during this difficult time."
In addition to Jill, 54, Bobby is survived by his children—David Zarin, 41, Jennifer Zarin, 38, Jonathan Zarin, 35, and 25-year-old stepdaughter Ally Shapiro.
"He's in a better place now," said friend and castmate Ramona Singer to E! News.
Sonja Morgan also expressed her sadness over the loss: "Bobby was to cornerstone to that family. I'm so sad and devastated he's not there anymore."
Andy Cohen tweeted his condolences, "I always enjoyed Bobby Zarin and admired his cool presence and steady hand. My condolences to @Jillzarin and the whole family. #RIP."
Bravo released an official statement following the news, "Bravo sends our sincere condolences to Jill, Ally and the rest of the Zarin family. Our hearts are with you all."
Bethenny Frankel tweeted, "'Here's to those who wish us well. All the rest can go to hell.' One of Bobby Zarin's favorites. Another one: 'It's all good,' and Bobby, now it really is... #RIP."
Bobby's stepdaughter shared her grief, writing, "We [heart emoji] Bobby... thank you for giving me such a wonderful family and being the most incredible step-Dad anyone could ever ask for. I don't remember a time without you, and you will not be forgotten. Every shot of patron, every time we listen to Hotel California, every vroom of a Ferrari you will be right there with us. You fought with dignity and courage, surrounded by all of us with love and respect till the very end. You can rest In peace now, we love you so much."
She also shared that, "Service held on Monday 10am January 15, 2018 at Riverside Memorial, 180 West 76th st."
Watch:
Bobby Zarin Reveals Cancer Has Spread
In an emotional video posted on her Instagram page on December 3, Jill revealed he was in the hospital and "was OK."
"I'm just going to miss Bobby," she said tearfully. "I'm going to miss my life with him."
Bobby, a real estate developer and founder of Zarin Fabrics, was diagnosed with thyroid cancer in 2009, then underwent radioactive iodine treatment and had his thyroid removed. In 2013, doctors discovered that the cancer had spread to his lungs. He underwent more treatment. In November 2016, Jill revealed Bobby had a cancerous brain tumor.
"It's been a difficult year since his brain tumor diagnosis but ironically that's not even the issue," Jill told E! News in July. "His papillary thyroid cancer has morphed into something called anaplastic thyroid cancer. It's very, very rare."