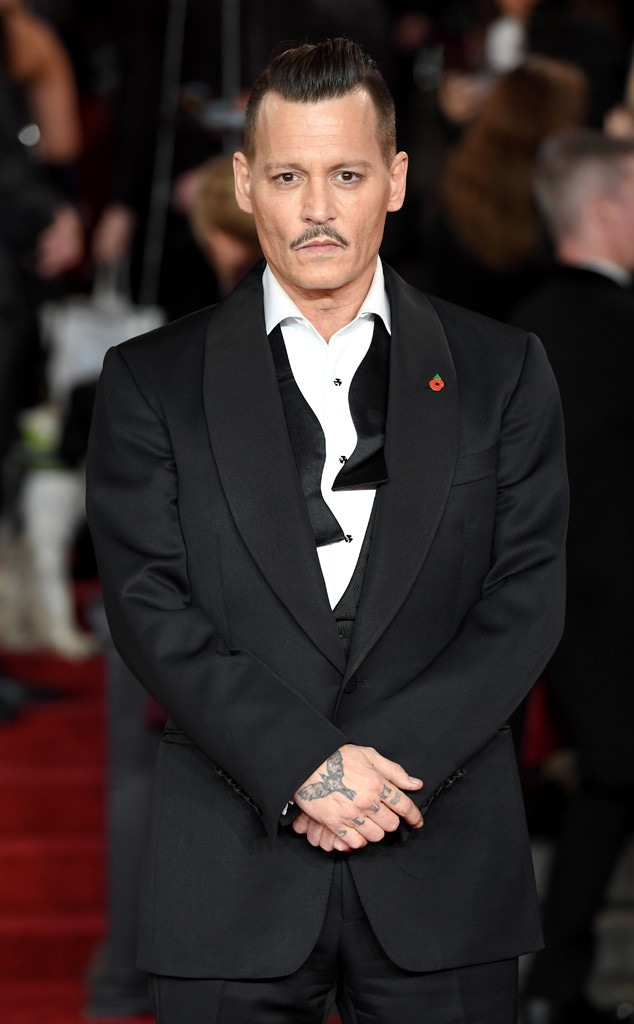 Karwai Tang/WireImage
Johnny Depp may have opened his doors to Rolling Stone to address his financial woes, but that was just the tip of the bizarre iceberg. 
In a newly published wide-ranging interview with the magazine, the three-time Oscar nominee took the world inside his current life, more than a year after a turbulent public divorce from his ex-wife, Amber Heard, and in the midst of a legal battle with his former business managers over his mounting debt. 
As the article takes readers through how his personal problems of the last few years unfolded, he also spent 72 hours with the mysterious star at his rented London mansion—an experience that lent itself to some quite interesting revelations. 
Here are seven of the most bizarre ones: 
1. He suggested using drugs to expedite Osama bin Laden's capture. 
"You get a bunch of f--king planes, big f--king planes that spray shit, and you drop LSD 25," he told the magazine. "You saturate the fu--ing place. Every single thing will walk out of their cave smiling, happy."
2. He used to take bootleg quaaludes with arsenic in them. 
"So the high was far more immediate," Depp said. 
3. He claims he spent $5 million to shoot Hunter S. Thompson's ashes from a cannon in Aspen. 
Unlike his former business managers Joel Mandel and Rob Mandel's claim that he spent $3 million on the stunt, the actor insisted to the magazine that the price tag was $2 million more—noting that his desire to have the arc be higher than the Statue of Liberty's height increased the price. However, writer Stephen Rodrick was doubtful. 
4. He spent more than $30,000 a month on wine. 
His ex-business managers also alleged that the star spent away the equivalent of a Honda CR-V on wine every four weeks, but the star wanted to clear that claim up. 
"It's insulting to say that I spent $30,000 on wine...because it was far more," Depp said. 
5. He really does act with an earpiece. 
Last spring, claims popped up that the actor kept a sound engineer on retainer to feed him lines via an earpiece on set. As Depp cleared up, they weren't lines—they were sounds to help him emote. 
"I've got bagpipes, a baby crying and bombs going off," Depp explained to the magazine. "It creates a truth. Some of my biggest heroes were in silent film...It had to be behind the eyes. And my feeling is, that if there's no truth behind the eyes, doesn't matter what the f--king words are."
6. He once tried to pull his own tooth out at dinner. 
According to his Pirates of the Caribbean co-star Penelope Cruz, the actor once attempted to rip a tooth out during a London dinner with her and Stella McCartney. Unfortunately, no further context was given. 
7. He once gave his roommates crabs. 
While reflecting on that start of his Los Angeles life, the star recalled catching crabs after a stay at a Venice Beach motel and spreading them to everyone in the house. He also shaved his entire body and inspected them under a magnifying glass. 
"I gave everyone scabies," the actor told the magazine. "You know how hard it is to tell your roommates that?" To make matters more interesting, his roommate was a bank robber.