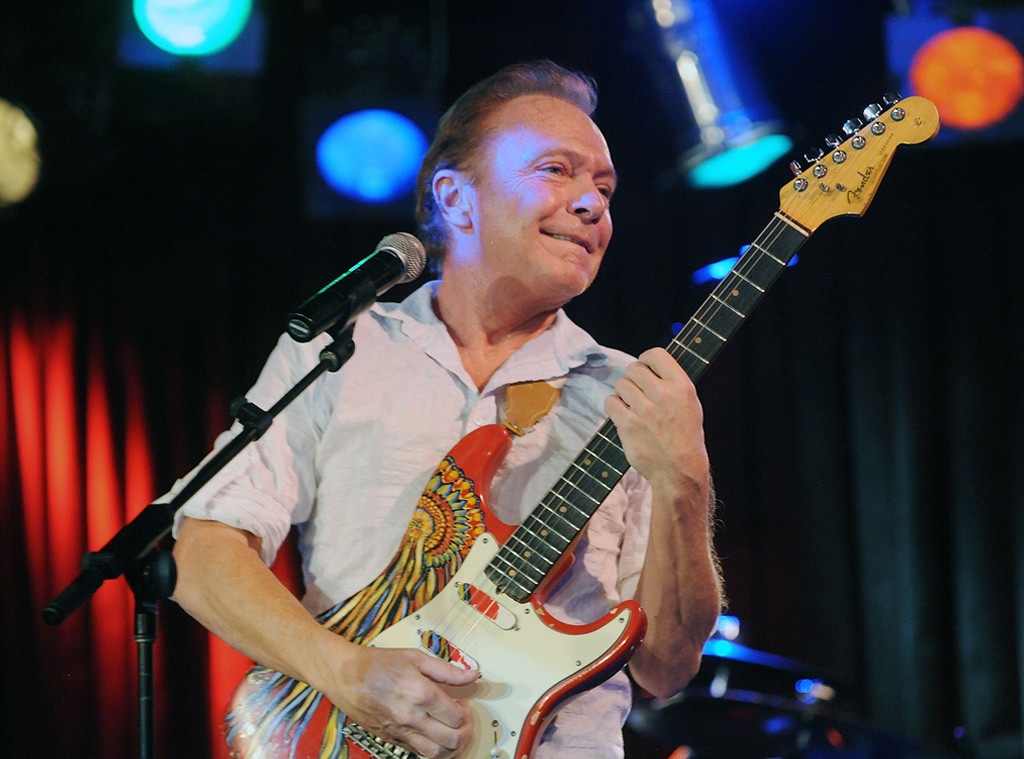 Bobby Bank/WireImage
David Cassidy admitted he didn't have dementia and was still abusing alcohol just weeks before his death.
A&E aired the shocking confession in a trailer for its documentary David Cassidy: The Last Session on June 6.
According to People, the former teen idol called one of the documentary's producers after he fell ill in a recording studio and was rushed to the hospital. It was during this recorded conversation The Partridge Family star admitted the truth.
"There is no sign of me having dementia at this stage of my life," Cassidy said. "It was complete alcohol poisoning. And the fact is, I lied about my drinking."
When asked if he thought his memory loss was related to alcohol, Cassidy confirmed his doctor had told him it was "directly related" to alcoholism.
"You know, I did it to myself, man," he said. "I did it to myself to cover up the sadness and the emptiness."
In addition, Cassidy revealed he had liver disease and that his life had "changed dramatically."
"The first few days I was unconscious and near death," he said. "The last week or so my memory has come back. That's such a blessing. That means I'm cognizant of my surroundings. That I'm alive and it's daytime and I know what day of the week it is." 
Partridge Family costar Danny Bonaduce spoke about Cassidy's confession to People.
"Part of alcoholism is lying," the Danny Partridge character told the magazine. "When you're an addict, you know you can't be honest with people. You say what you want them to hear. I can't be mad at David for that, but it's still a tragedy."
Cassidy died on Nov. 21, 2017 after being hospitalized for liver and kidney failure. He was 67 years old. Earlier that year, Cassidy said his memory loss was due to dementia and thanked his fans for their love and support. Cassidy made the comment shortly after a video of him falling on stage at a Los Angeles concert surfaced online—causing concern that he had relapsed. Cassidy battled with substance abuse in the past and had been arrested for driving under the influence three times.
Cassidy is survived by his children, Katie Cassidy, 31, and Beau Cassidy, 27. 
Watch the videos to see trailers for the documentary.
David Cassidy: The Last Session airs June 11 at 9:00 p.m. on A&E.