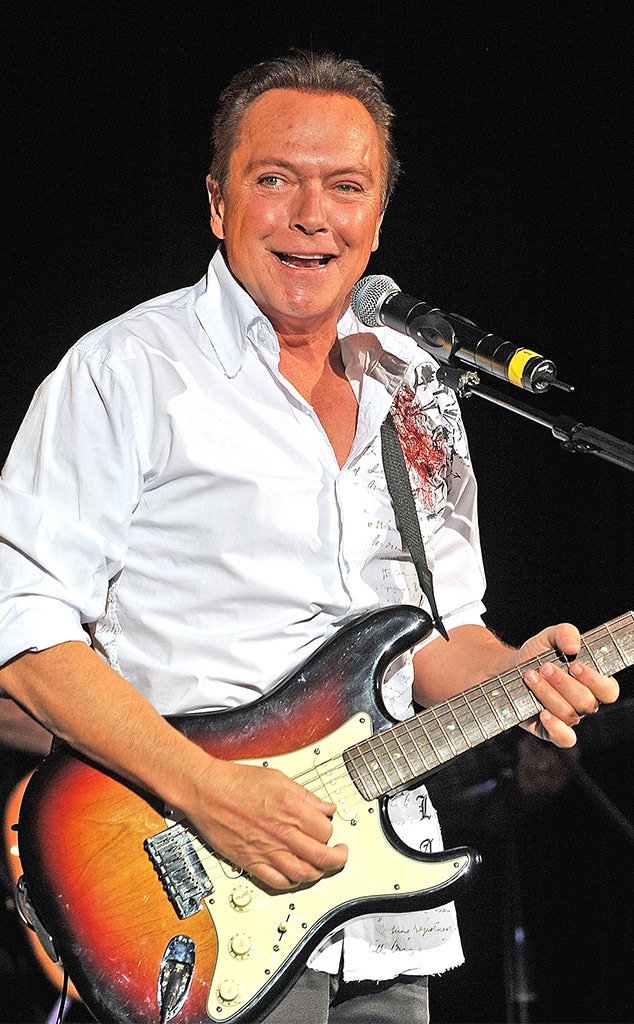 Bobby Bank/WireImage
Partridge Family alum David Cassidy has died after being hospitalized for organ failure. He was 67.
His rep told E! News in a statement, "On behalf of the entire Cassidy family, it is with great sadness that we announce the passing of our father, our uncle, and our dear brother, David Cassidy. David died surrounded by those he loved, with joy in his heart and free from the pain that had gripped him for so long. Thank you for the abundance and support you have shown him these many years."
The singer, actor and former '70s teen idol is survived by his children, Arrow actress Katie Cassidy, 30; and son Beau Cassidy, 27.
David was hospitalized for kidney and liver failure last week, spurring his family to rush to his side. He was in need of a liver transplant, TMZ had reported.
Laufer/Globe Photos/ZUMAPRESS.com
In February, David revealed he was battling dementia, saying he witnessed both his grandfather and his mother suffer through the same disease. Dementia patients are more at-risk for organ dysfunction.
He made his remarks days after a video showing him slurring his words, forgetting lyrics and falling onstage at a show in Los Angeles went viral. Before he commented, viewers had speculated that he had fallen off the wagon, as he had battled substance abuse in the past and has been to rehab.
David later revealed he first noticed symptoms of his dementia more than two years prior, telling Dr. Phil McGraw, "When friends of yours or family members begin to tell you and say to you—'Remember? I just told you this two days ago?'—and there's no memory of it, that's when I began to be very concerned."
Krista Kennell/ZUMA Press
He said that after seeing his own mother "disappear" to the same disease, he told his son, "I want you to promise me you'll find a way to let me go. Don't let me live like that."
David rose to fame in the early '70s with his role as Keith Partridge on the hit TV show The Partridge Family. He helped perform hits such as "I Think I Love You." Katie released a cover single in 2002.
David appeared in a few acting projects over the past few decades. In 2009, he starred on the ABC Family-now-Freeform show Ruby & the Rockits with his brother Patrick Cassidy and actress Alexa PenaVega. Older brother and fellow former '70s heartthrob Shawn Cassidy co-created the series.
David's last role is in the new movie Forgiven This Gun4hire, a western also starring comedian and Baskets star Louie Anderson. It is set for release in May.