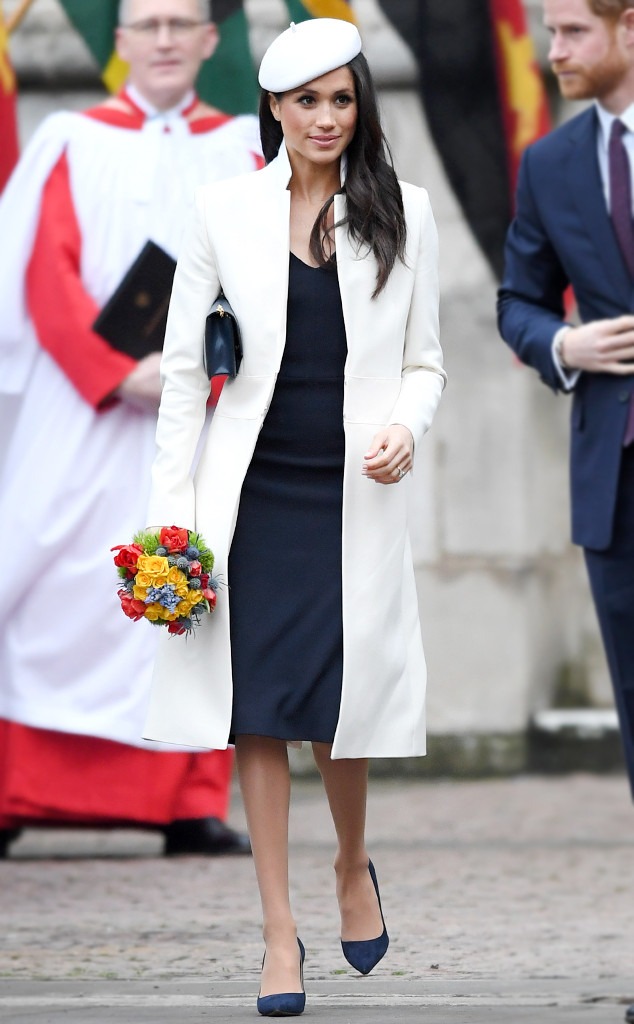 Karwai Tang/WireImage
"The Meghan Effect" is very real.
Although Prince Harry and Meghan Markle have yet to say "I do," the princess-to-be has already made a major global impact on style. Rising to the Kate Middleton's level of stardom since the engagement announcement in November, she has failed to disappoint with conservative yet colorful fashion choices.
From the epic outerwear that kept the California-raised philanthropist chic and warm during the London winter to her standout bags, she's served major inspiration that has translated into an increase in sales in the US, as reported by Poshmark. The online fashion marketplace, which allows shoppers to buy and sell their goods, has revealed just how real the "Meghan Effect" has become.
Although Meghan has moved to the United Kingdom, the "Megan Effect" has encouraged US shoppers to buy from brands like Mulberry and Burberry more frequently. Or, in the case of Poshmark, selling the items Meghan has been spotted in.
Check out the six items from Meghan's closet that people are buying! Hurry, they'll sell out fast.