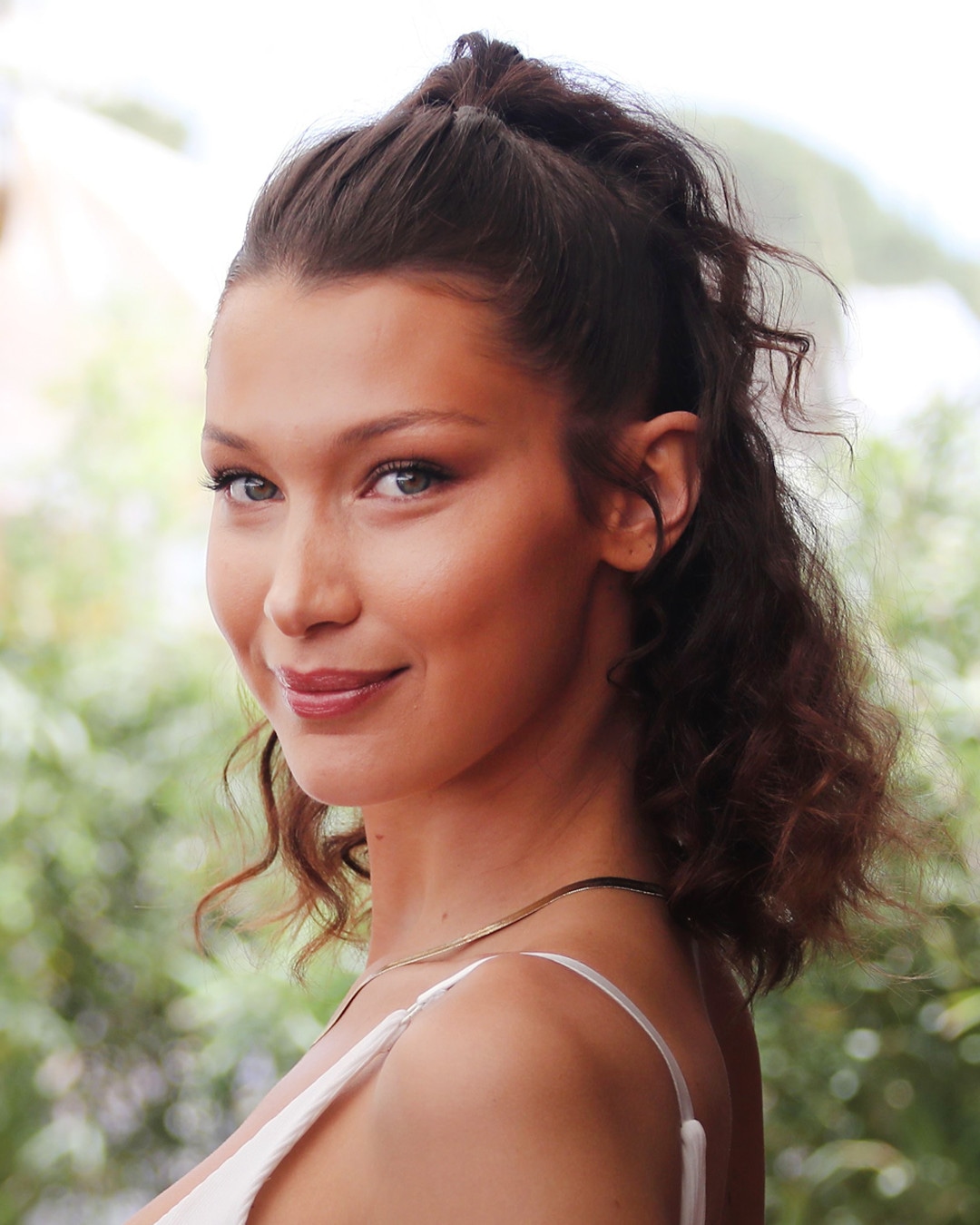 VALERY HACHE/AFP/Getty Images
While the Cannes Film Festival is known for its exclusivity and high fashion couture, Bella Hadid mixes high and low like a pro.
Attending a press conference for the Magnum's "Take Pleasure Seriously" campaign, the model wore her summer's best: a white dress with a scoop neckline and frilled hem with Alexander Wang beaded pumps. She kept her look simple and sweet by opting out of earrings and adding a simple herringbone gold chain.
While purchasing celeb looks (especially those worn at Cannes) is usually out-of-reach or off-budget, the star's jewelry is actually super affordable. The 8 Other Reasons Kim Chain is only $17, and can be worn alone or layered with other chains.
This isn't the first time we've seen the youngest Hadid sister rock the necklace. Back in the states, she wore it with a white top and jeans, once again, keeping it simple. This time, however, she added gold hoops and tortoise oval-shaped sunglasses for a casual summer look.
She also wore the chain sunbathing with her model BFFs, wearing an orange triangle bikini and white scrunchie.
It's easy to say this model wears this chain often, and for less than $20, you can, too. Shop her look below!