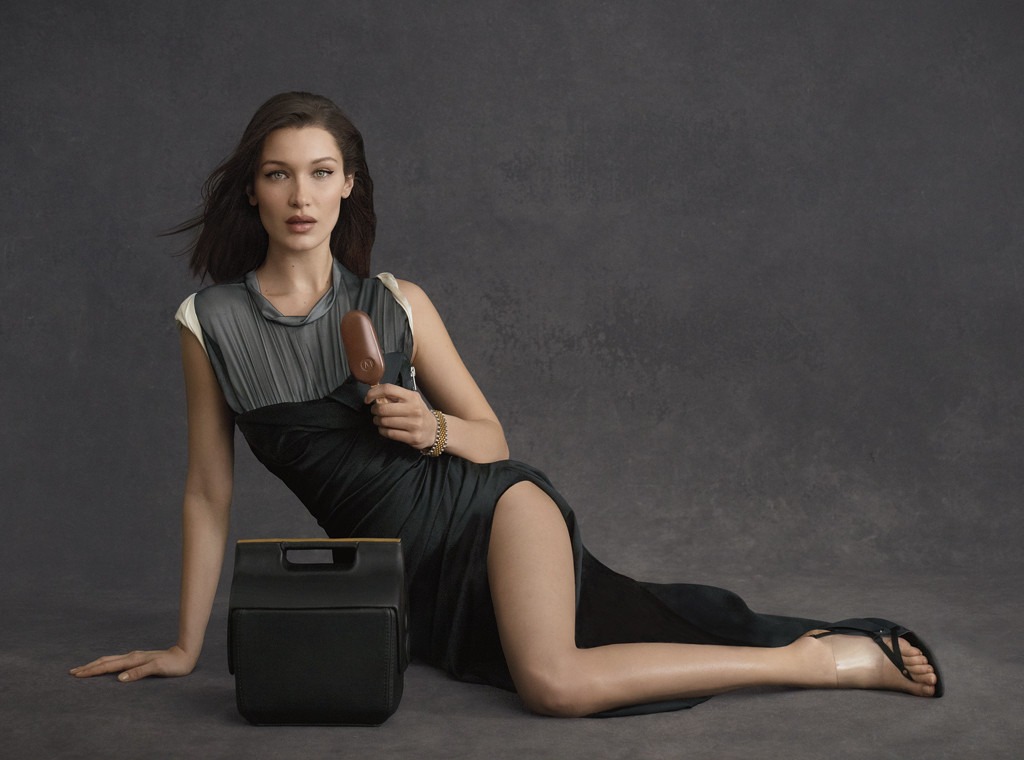 Mike Marsland/Mike Marsland/WireImage
It's a handbag! It's an ice cooler! It's Alexander Wang's latest offering!
Following the trend of food-container-turned-luxury-accessory (think: Moschino lunch pails or Simon Miller paper-bag-like leather clutches), the designer has teamed up with ice cream brand Magnum to create a limited-edition, handmade cooler. This isn't your picnic-variety storage. Like most pieces created by Wang, the cooler bag is edgy, covered in black leather and endorsed by a celebrity It Girl. Bella Hadid was tapped to model in the campaign photos and stars in a short film, alongside the designer, which celebrates both the craftsmanship of the ice cream and collection.
In Cannes Thursday, Bella joined the designer to celebrate the Magnum x Alexander Wang collaboration.
Mike Marsland/Mike Marsland/WireImage
"I'm a strong believer in living life to the fullest, which is why I am so excited to be working with Alexander Wang and Magnum on this project," she said. "The Magnum X Alexander Wang cooler bag allows you to enjoy an indulgent moment wherever and whenever. I've truly enjoyed developing this collaboration, and hope we inspire others to take pleasure seriously."
The bag, which features a gold-accented handle, doesn't come cheap. At $995 a pop, you may have to bring your lunch every day to afford it. At least you can take pride knowing it'll be the chicest lunchbox in the kitchen.
Is this luxury cooler worth it? Vote in the poll below!
Magnum x Alexander Wang Cooler Bag